"Very little has changed in the 30 years that I've been in the business"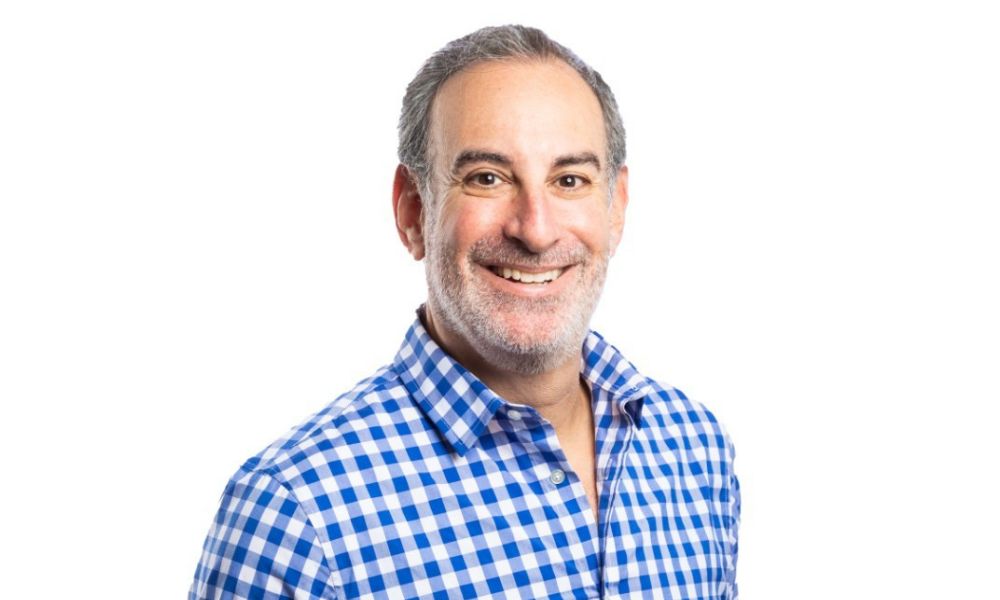 As the song by Tears for Fears once said: "Nothing ever changes, unless there's some pain". That riposte to life's vicissitudes, when embracing the new, is viewed more as an opportunity than a reckless leap in the dark, is a philosophy few people readily adopt, either in their professional or personal lives.
So you'd be forgiven for thinking that Wayne Potters (pictured), a commercial mortgage veteran of 30 years' standing, made a bold decision to leave a $1.7 trillion multinational investment bank to join a two-year-old start-up called Lev. After all, the bank in question, Société Générale (SocGen), is the 18th biggest in the world, according to S&P.
Potters, who also worked at RBS, Merrill Lynch and Credit Suisse, however, made it clear that there was more to the move than meets the eye.
"Technology is very, very lacking within the commercial mortgage-backed securities (CMBS) industry. We've generally been doing loans originations and securitizations in the same way, and very little has changed in the 30 years that I've been in the business," he said.
"When I started talking to Yaakov Zar, CEO and founder of Lev, and doing my diligence on the technology that Lev was developing, it really was the opportunity to go in and really kind of change the market."
In truth, Potter, whose task at Lev as managing director will be to digitize and streamline commercial real estate transactions as well as launching the CMBS lending platform, may not be taking that much of a risk.
The commercial real estate firm he has joined reputedly closed 2021 with $1 billion in loans, representing a ten-fold increase in growth year-over-year, while raising around $45 million from a string of venture capital firms during the same period.
Read more: Online CRE platform Lev secures massive Series A funding round
Potters said he was particularly attracted to Lev's company culture, which was markedly different than what he had experienced with previous employers.
"Lev has this start-up tech mentality," he said. "We go in every day and we're trying to change the mortgage origination world (by asking) how do we disrupt things? How do we do things better with technology? It's just a very different mindset."
If there's a strong urge to add a bit of pep to the commercial real estate sector, it may be because he believes it could learn a thing or two from the residential space, at least in terms of dynamism, even if the allure of the former can never be replaced by the latter.
Read more: Staircase to mortgage-heaven?
He said: "Look at companies like Rocket Mortgage. That technology has been adopted by the residential mortgage industry but not the commercial mortgage industry. We think we can take some of the technology that's in the residential world and apply that to the commercial world and make it better."
The perceived wisdom is that CRE financing is notoriously complex, due in part to inefficiency and a stubborn unwillingness to adopt new technology, but Potters believes it need not be so, stressing that it can be made "significantly easier" for borrowers.
He said: "One of the biggest complaints is lack of certainty; difficulty in getting loans, (that it's) time consuming and cumbersome. Our goal is to make it a lot easier and quicker for our borrowers to get loans, and certainly to provide more certainty of execution."
He was equally upbeat about the prospects for the sector as a whole this year, shrugging off concerns about the impact of higher interest rates and rising inflation.
"There's always a natural 10-year cycle to loans. Theoretically, 10% of the market should get refinance roughly every year, so I think there's going to be good volume out there," he said.
"Generally speaking, CMBS is always the most efficient market for our borrowers to get their financing, because we tap the capital markets. I (also) think real estate performs very well in inflationary periods - there's still a lot of capital chasing real estate. The fundamentals remain strong.
"The CMBS market certainly has its ups and downs, but it always seems to come roaring back. Prepare for the downturns but prepare for the rebound in the markets, which always seems to happen."
Some things never change, then.