What do snow leopards and real-time data have in common?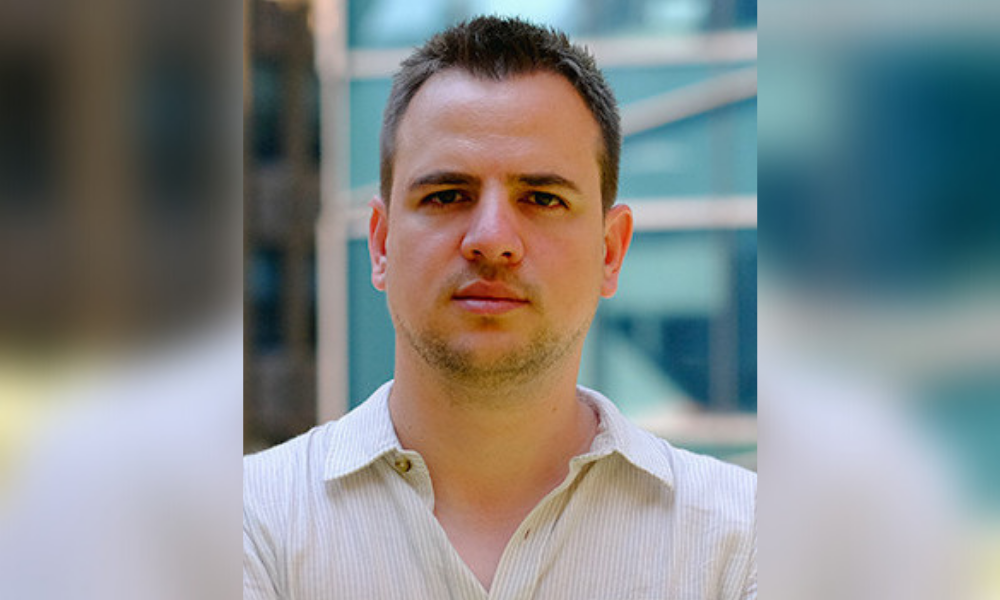 When L D Salmanson (pictured) first met Ben Hizak they were in fourth grade. By the time they were in junior high they had become business partners, but it's doubtful even they knew that their partnership would last almost three decades (so far, it's been 27 years).
Cleary imbued with an entrepreneurial spirit, the two went on to found and sell a string of fintech and software companies, and it was during this period that Salmanson experienced a Eureka moment.
"The more I was looking at the market, the more it looked like real estate was a massive opportunity, but the data and ecosystem just didn't work," he said.
"Data doesn't speak to each other, so you have multiple data points," he explained. "They're talking about the same thing, but one's talking about a parcel, one's talking about a building - there are multiple buildings on the parcels - so when it says the property has 1,000 square feet, do they mean the building, or do they mean the parcel? The questions go on and on."
Salmanson and Hizak eventually came to the conclusion that they had the answers, and, in 2016, founded Cherre, a data analytics company dedicated to the commercial real estate sector aimed at helping lenders scale operations faster throughout the loan underwriting and approval process.
Read more: Firm co-founder hoping to create alchemy in commercial real estate
"If I can get an answer from two months down to a couple of minutes, that's real time and most weeks, it's close to instant - so real-time typically means minutes," said Salmanson, the firm's current CEO.
Cherre's business model has attracted some heavy hitting investors, including Trust Bridge, Lloyd Blankfein and former Goldman Sachs vice chairman, Mark Schwartz, helping to raise $75 million to date.
According to Salmanson, the New York-based firm has since built a huge network, pre-connecting Cherre to more than 150 partners. The predominant drivers in the market are currently multi-family and single-family residential lines.
With a commercial real estate sector worth $16 trillion in the US, according to research from Nereit, you would think there are plenty of investment opportunities, but the COVID pandemic threw a proverbial spanner in the works – something no amount of real-time data, however sophisticated, could have foreseen. "The risk here is really hard to determine and deciding when we go back to the office are fundamental questions that we can't answer," Salmanson admitted.
The biggest question mark hangs over the long-term future of Class B office properties, thousands of which stood empty during the height of the pandemic as people were forced to work from home.
Read more: CEO announces hundreds of layoffs in bizarre Zoom call
According to the US Census Bureau, more than a third of US households reported working from home more frequently than before the pandemic, and in the highest-earning households, with annual incomes of $200,000 or more, 73.1% switched to telework.
Conversely, a report in April from The New York Times found that the market value of office tower blocks in Manhattan alone had slumped by 25% during this period.
Asked whether WFH would eventually consign office space to history, he said: "It's too hard to answer, because a lot of really smart people can make the argument both ways, but as an asset class, offices have been declining for a really long time - we've been taking smaller footprints per person for the last 20 years.
"I think that trend will continue because we're trying to figure out what offices are, and if offices go back to becoming a shared workspace, we don't need that many spaces," he said.
Salmanson, who describes himself as the firm's 'maverick herder', was a lot clearer about Cherre's company culture, which trusts employees enough to give them a free rein to develop ideas, in much the same he allowed his own entrepreneurial spirit to roam unfettered all those years ago.
"At the top of the mountain, we're all snow leopards - I don't like generals. When we hire people, we're often hiring mavericks (who are) exceptionally smart. And you don't get to tell those types of people what to do, you point them in the right direction and they tend to perform really, really well," he said.
"That's kind of been my philosophy - I hire really smart mavericks and I try to herd them in the right direction."