"When you pursue things with passion and purpose, everything falls into place"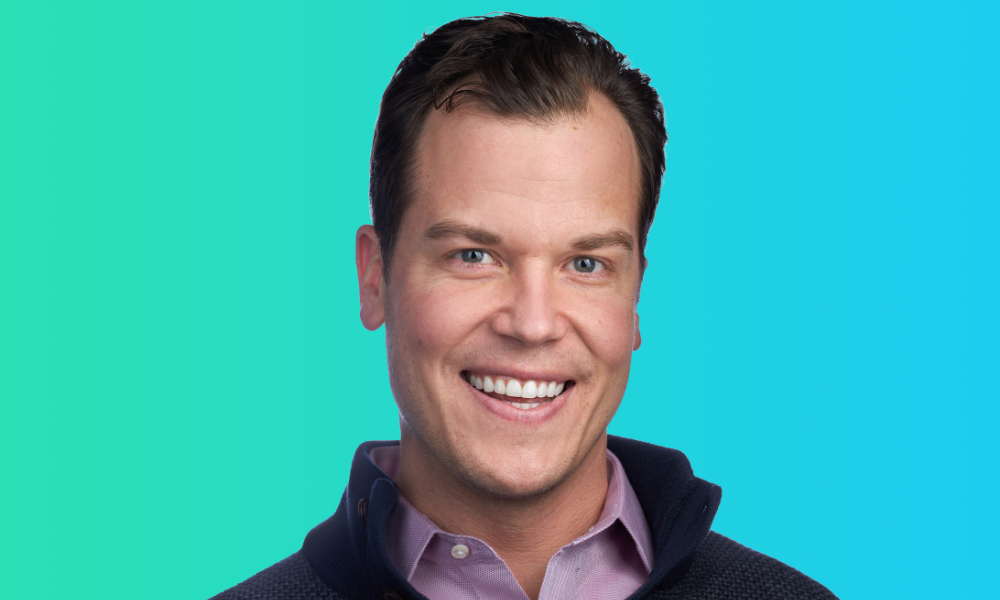 The international best-seller The Alchemist, an allegorical tale about the pursuit of destiny, has proven inspirational for Ben Schweitzer (pictured).
Unlike The Art of War - a decidedly darker literary work that is often cited as a motivational tool by industry leaders - The Alchemist's core philosophy is rather gentler and less cynical.
"When you pursue things with a passion and purpose, the world has a way of talking to you. I feel that if I'm obsessing over what I'm doing and if I feel passionate and I'm authentic about that, then that's the part I need to take care of. Everything else falls into place," Schweitzer said.
Things appear to have fallen into place for him, at least professionally speaking. After more than 13 years at Freddie Mac, mostly as an underwriter, he took a calculated risk earlier this month by launching start-up GPARENCY together with business partner, Ira Zlotowitz.
Read more: Former Eastern Union CEO's new company officially launches
Zlotowitz has billed the new direct-to-bank service for financing the commercial real estate sector as a "game-changer", thanks partly to a simple billing system that aims to cut out the middleman.
For a flat fee of $5,000, GPARENCY will underwrite, shop, and negotiate term sheets. Significantly, the client will then have the option to continue directly with the bank or work with the firm for $500 per hour, with a cap of 30 hours.
Although Schweitzer described his long tenure at Freddie Mac as "invaluable", having built large underwriting teams from the ground up, after seeing how friends of his had made a success of launching fintech Zazuu, he concluded that "it was time" to seek pastures new.
There was a meeting of the minds with Zlotowitz, who also had a successful track record, having previously co-launched Eastern Union, one of the largest commercial real estate finance firms in the US.
"Fate brought me to Ira and some of that openness to explore. One thing led to another, and we were able to get together and figure out how to launch this thing," added Schweitzer, who will serve as the firm's chief product officer.
So far investors - more than 125 real estate professionals - have backed GPARENCY to the tune of $15 million - reportedly the largest seed round in the commercial space.
If that wasn't enough, more than 50 individual banks and lending institutions have also signed on to the firm's tech platform.
However, Schweitzer made it clear he was under no illusion about the scale of the task ahead. "Ideas are easy, execution is hard, so my priorities are about actually delivering and enabling the technology platform that supports that marketplace. We're really fortunate, as we have some existing technology, but there's a lot that needs to be built," he revealed.
To create some of that new technology, GPARENCY will be partnering with other experts in the field. But from his perspective, technology is simply a tool for delivering business value.
"I'm not classically trained from a technical standpoint, so one of my first priorities will be hiring a CTO to enable some of that technical execution," he said. "With that said, (broadly speaking) so much of that is not necessarily about the technology stack, it's about the design and the idea of embedding design-thinking in the culture."
Read more: "We could dominate the space and touch 80% of every mortgage"
He cited Apple's simplicity and ease-of-use as a prime example of what he would like to achieve at GPARENCY. "Most people don't think about what technology they need, and most companies don't fail because they have the wrong tech stack or the wrong engineers, they fail because the design is bad and the business value isn't there," he added.
He criticized the industry's penchant for apps, seen by many as the first port of call when upgrading tech. "A lot of times people gravitate towards mobile apps, like 'What app are you building?' That's not the focus here. We really need to evolve in terms of scalable data use so we can start to implement things like AI in the future."
His obsession (his words) with commercial real estate began when he was an undergraduate, but the attraction towards buildings as a prime mover of communities started much earlier, while growing up in New Jersey. "The environment we operate in would not be possible without buildings. And I was always fascinated by that."
While 'building' teams of people at Freddie Mac, he also learned a useful lesson about letting go and allowing teams to self-organize.
He said: "I learned a ton about empowerment and scaling teams that ended up having well over 50 people by the time I left - that's the only way you can do it."
Asked what other important lessons he might have taught his younger self - much like the lead character in The Alchemist - he said: "Perspective is critical. At times, you can lose sight of that. If you're a young person getting started in commercial real estate, make sure you get (a wide) perspective networking and educating yourself, because no matter what you're doing, it's going to help you."