When it comes to sourcing your next property, there are a lot of advantages to keeping it local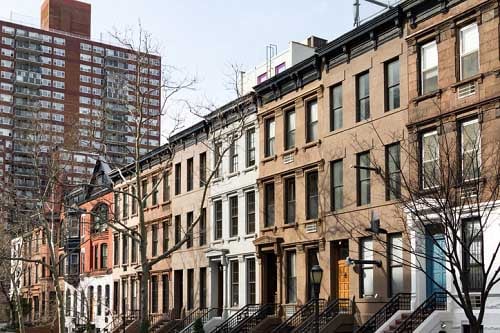 by Andrew Shook
Multifamily properties can supercharge your real estate investment portfolio. More doors equal more dollars, and more dollars give you the ability to profit while also adding properties to your portfolio.
But how do you find the right multifamily property to purchase? How do you sift through the investor competition and inventory of properties to find the right deal for your portfolio?
Good news—there is a key that unlocks the best multifamily opportunities: local knowledge.
Maybe you're a longtime resident of an area, and you know the block-by-block breakdown of properties, tenant population, need for workforce housing, and more. Or maybe you are working with a sponsor or other member of your real estate team who has this kind of knowledge.
Either way, this local knowledge helps unlock multifamily investment opportunities others might miss.
What Local Knowledge Reveals
Here are three key ways you can get creative and find multifamily investment opportunities that others overlook.
New jobs—Big job announcements equal population growth, and population growth equals demand for rental housing. That's especially true of middle-class jobs that arrive with a manufacturing plant or major hospital expansion.
While these job announcements happen in big cities, they make a bigger impact in smaller areas. In fact, one or two job announcements in a secondary or tertiary market can turn an area into a quality investment opportunity.
Often, these kinds of announcements create hyperlocal effects—not MSA wide, but in specific neighborhoods or parts of town. Local knowledge will help you realize where these highly specific opportunities reside to invest in affordable workforce housing.
Using your local knowledge to interpret new job announcements is a great way to find multifamily opportunities that other investors overlook. Pay attention to these announcements, and connect the dots to housing needs that job growth creates.
Transitioning areas—Local knowledge also helps you realize when areas are being revitalized. Often, out-of-state investors will analyze the numbers and rule out particular ZIP codes where there are signs of life. Or they will see one hot neighborhood and extrapolate that to investments elsewhere, where the transition hasn't yet started.
Local knowledge will help you see where you can invest in a rehab project that will allow you to increase rents, or where you can stabilize rent rolls with solid property management. These transitions often happen on a street-by-street basis, which makes local knowledge all the more important. Knowing where to invest (and where not to) gives you a leg up on making wise investments in multifamily properties.
Hidden Opportunities—Many investors focus on bright, shining Class A apartment buildings or no-doubt, high-dollar deals in the country's biggest MSAs. But with local knowledge, you can look beyond the front page of properties to find opportunities others might miss.
That may mean considering investments in which you upfit Class C properties into Class B, to provide workforce housing options. Or it may mean using your local knowledge to look in smaller markets, where you know enough to recognize a good opportunity that others overlook.
Local knowledge gives you more filters to evaluate deals, which will help you avoid the problematic properties while finding diamonds in the rough.
Find a Lender That Values Local Knowledge
You don't just need local knowledge—you need a lender who values your local knowledge during the underwriting process. Lima One Capital has a track record of using local knowledge as a qualifying factor in making loans that other direct lenders wouldn't—loans that help investors succeed and grow.
That's why real estate investors who include multifamily properties in their portfolios need to be in contact with Lima One Capital—so that they can use local knowledge and the other tools in their investment toolbox to full advantage in seizing investment opportunities that lead to profit and success.
Andrew Shook is the Head of Commercial Real Estate Lending for Lima One Capital, the nation's premier lender for real estate investors.