Newcomers to the fix and flip bandwagon need a little more help getting started. Follow these simple tips to get the most out of your first few projects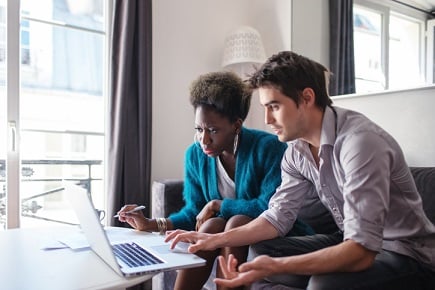 Fix-and-flips can be rewarding—as long as you know what you're getting into. Many investors are new to the commercial lending space, and are unprepared for obstacles that stand in the way of themselves and a healthy profit.
Lima One Capital offers five money-saving tips that could help increase return on investment by reducing costs and resources while still maximizing profits in a recent article.
Tip 1: Work with what you have
It's essential to taking a mental (or physical) inventory of what is already in the property, and ask yourself the following questions: What is salvageable? What can be fixed? What can be used elsewhere? Do you hate the color of the laminate countertops, for example, but they are still in good condition? Consider a countertop resurfacing kit, which is much more cost effective than replacing an entire countertop outright. Is the house filled with outdated and stained brass fixtures? Use silver or bronze spray paint designed for use on metal rather than replacing everything. Does the house have any flooring that is salvageable, even if it needs to be moved to another section of the house?
"Saving whatever you can from the home can really save you money in the end," Lima One Capital writes.
Tip 2: Check clearance sections at retail stores and consider shopping at second-hand stores.
Habitat for Humanity and Goodwill offer ever-changing selections on gently used resources. Lowe's and Home Depot have return sections where products might be damaged or have missing pieces but can still be used if you have the right tools and put in the extra effort. "Often times, the product isn't even damaged or defective, someone just decided they didn't like it as much as they thought they did in the store," said Lima One.
Don't forget local retailers, who might have their own stock of dented or damaged items, and who may be more willing to be flexible when it comes to discounted items and store credit than the larger chains.
Tip 3: DIY (Do it yourself) as much as possible
Beyond cleaning and painting, "the more you do on your own, the less you will have to pay someone else to do it," said Lima One. Laminate or stone countertops can be expensive. Instead, try finding materials such as butcher block for a much less expensive alternative. Add a little wood stain to really bring it to life. Some jobs can be a bit more dangerous like electrical or plumbing if you don't know how to do it right. "Know your limits and hire a professional when you need to. Better yet, ask a friend or hired professional to teach you along the way," said Lima One.
Tip 4: Buy in bulk
Check to see if your supplier has a bulk or contractor discount on items such as brushes, switches, outlets, vents, and nails. Even just 10 or 20 cent differences per item can save significant amounts of money in the long haul.
Tip 5: Build and maintain relationships
Relationships are incredibly important and have more to do with flipping than you think. Flipping takes work and you're going to need help. Seek help or advice from suppliers, contractors, realtors, hired professionals, and other flippers. These individuals are invaluable and provide a wealth of knowledge. Even when frustrated, always be polite and thank people for their time and effort (even when their time and effort leaves much to be desired). Make sure to maintain connections with people that have been kind enough to help or did a great job for you. A hand-written thank you note or a quick phone call makes all the difference.
Once you find the right partners who do a great job and offer unparalleled advice for a competitive price, your projects will start to come together faster, easier, and more in keeping with your budget.