The sector is at a crossroads formed by three major trends, experts find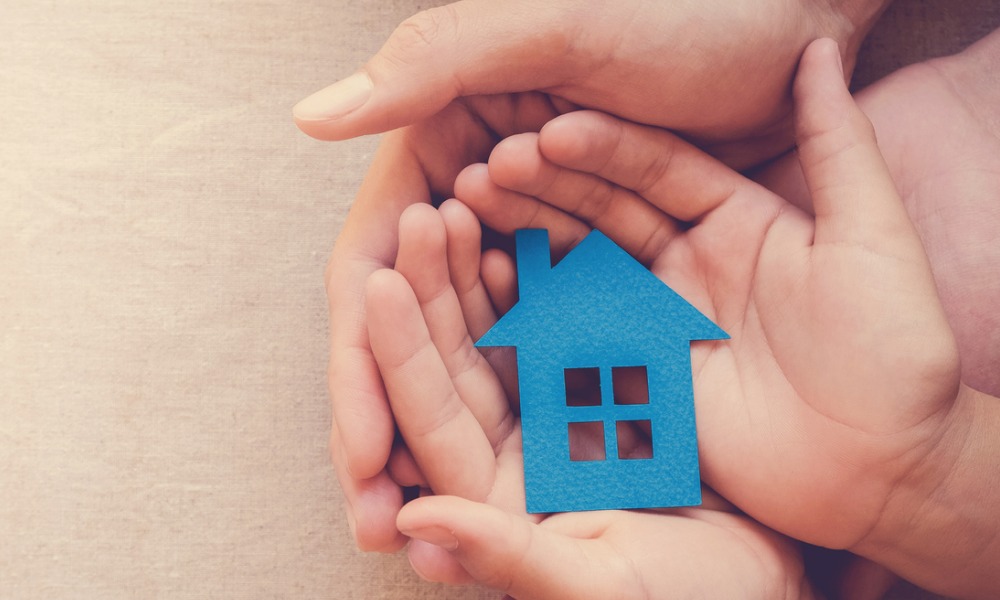 Costar Group brand Ten-X has published its second Auction Insights report, a proprietary, data-driven report investigating the multifamily sector through residential property sales listed and auctioned off on the Ten-X platform – the world's largest online commercial real estate exchange.
The Ten-X Auction Insights report found the multifamily sector at a crossroads shaped by three trends – rising interest rates, an influx of new housing stock, and what Ten-X called a historically high volume of simultaneously maturing loans. The industry was thus churning out new dynamics as these trends "drastically diminished" rent growth across most markets.
"Multifamily has been propelled by tailwinds over the last few years, but external factors such as continued interest rate hikes and reduced loan to value by lenders have led to cap rate compression and have prompted a re-evaluation of the sector," said Ten-X president Steven Jacobs.
The report started off by noting that interest in multifamily assets on Ten-X had not flagged. On the contrary, page views on multifamily properties posted on Ten-X had surged by almost 50% from the first quarter of last year, hitting "new heights" for the platform. While multifamily-property shopping was on the rise, however, a gulf was forming between what Ten-X termed as buyers' skepticism and sellers' optimism. Buyers were expecting to see more affordable prices – which in turn informed their underwriting of property values – while multifamily property sellers hesitated to adjust their expectations.
"What we're seeing on Ten-X is not that investors are backing away from investing, but they are being more conservative," Jacobs said.
A Costar multifamily analytics assessment revealed a number of factors driving investor caution on the multifamily property front. For one, rising interest rates were generally making the acquisition of new properties more expensive than before. In addition, investors were expecting to face two things: a historical wave of loan maturities becoming due over the next three years, and an influx of new supply later this year – expected to be the highest volume of additional housing stock since the 1980s, Ten-X reported.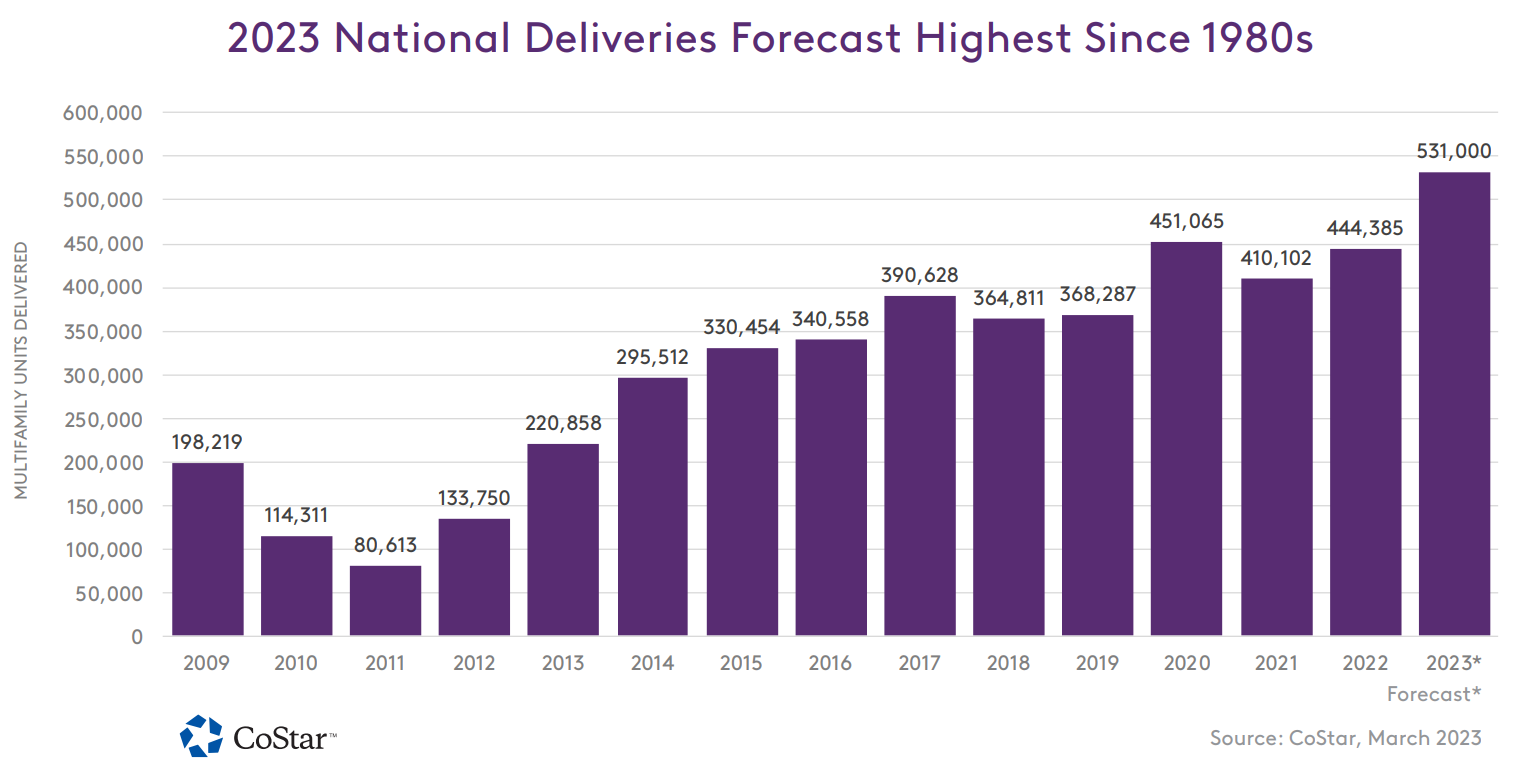 Multifamily sector supply had already outstripped demand for the sixth quarter in a row earlier this year.
These factors pushed the brakes on national rent growth from 3.8% in 2022 to just 2.6% in the first quarter of 2023, with the Southeast and Southwest property markets bearing the brunt of the drop compared to those Midwest and Northeast. The Ten-X Auction Insights report found, among other Costar multifamily data, that Las Vegas and Phoenix saw their rent growth rates plummet the farthest – from 19% and 17%, respectively, to just -1.9% for both.
Costar national director of multifamily analytics Jay Lybik expected this "downward movement of rents" to persist throughout 2023. "High interest rates and the risk of recession are taking their toll, and many markets are experiencing unprecedented oversupply conditions," he said.