Pop up shops have been popping up all over the country and it looks as if they're here to stay, breathing new life into the world of brick and mortar retail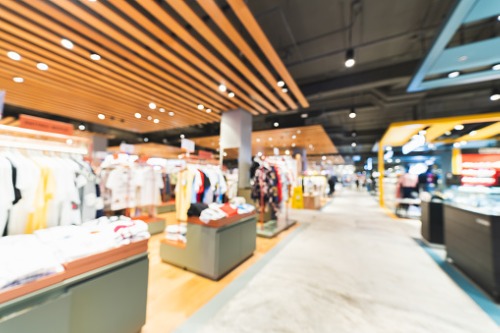 Pop-up shops were traditionally known for seasonal retail or brief marketing stunts, but now it looks like this temporary trend has found a permanent place in the market. The pop-up segment is currently valued at more than $50 billion, according to research by Retailnext.
Today's consumers are shopping across multiple channels and multiple devices. They are looking to seamlessly navigate a brand from a website to social media to an in-store presence, for what is being called an omni-channel experience.
"In a drastic change of narrative, the industry now considers traditional retail adopting digital channels and pure-play online brands opening brick-and-mortar stores as two movements that together drive a single retail revolution. The expectations of the modern connected consumer have fundamentally changed the game to the point where captivating customer loyalty requires brands to deliver a single, seamless and immersive experience across all channels," said Storefront CEO Mohamed Haouache in a 2019 report.
Not too long ago, brick-and-mortar retailers were struggling to compete with online giants, resulting in a lot of vacant space in malls on shopping centers across the country. Popupshops.io is a Houston tech start-up that matches brands with spaces that are open to short-term leases. CEO Barry Goldware said just a couple years ago, no one wanted to lease any retail space for less than five years.
"Malls are only now realizing the need to increase the experiential aspect of their property. One way they can do this is to host these cool, new brands, even for just a short time. Mall of America for example, now has a dedicated wing just for temporary retail."
With consumers citing convenience as a primary reason for skipping the stores and heading online instead, landlords need to focus on ways to attract foot traffic with experiential retail. Whether it's with the buzz of pop-up shops, convenient parking, digital mapping or offering amenities and services like dry-cleaning, malls need to look at meeting the demands of the omni-channel shopper.
Digitally native retailers are a huge driving force for pop-up shops, according to Goldware, whether that's to test a market, raise brand awareness or simply to create an opportunity for in-person interaction with their loyal customers. In fact, some pop-ups have been so successful, they've launched permanent locations. Warby Parker, an online optical brand, used pop-ups in 2013 to gain exposure and test how they would do in the brick-and-mortar environment. By the end of 2019, they were operating over 90 retail stores across North America.
"It's a wonderful way to access another market without the long-term expense," said Goldware.
This trend is not unique to Warby Parker either. Sixty-two percent of permanent clicks-to-bricks stores have opened in the same city where they opened their first pop-up shops. The brand, retailer, and landlord have a lot to gain from temporary retail.
"Any revenue you get from a space is better than nothing. But even more than that, having new brands pop up can bring traffic back and then all the other tenants in the shopping center reap the rewards as well," Goldware told MPA. Pop-up shops are known to capture people's attention and draw a crowd, whether it's on the street or in a mall.
According to the Storefront report, pop-up stores embody a sense of exclusivity. "They are temporary, vanish fast, and as such, they capitalize on people's fear of missing out."