How to get the most out of your time spent marketing to investors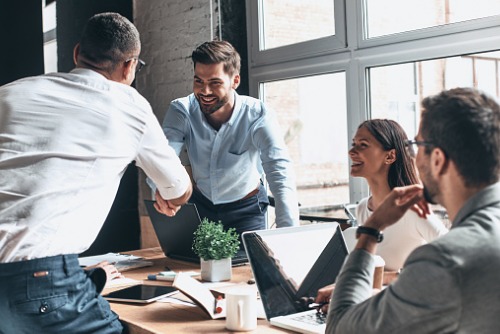 It's always a challenge to find investor clients. A blog post by Visio Lending recommends many helpful avenues to explore in order to get the most out of the time you spend marketing to investors.
Real estate investor associations (REIAs) across the country are a great option and allow you to network with investors and the people they work with regularly. You will be able to get advice, discover new ideas, get industry insights, and even find potential business deals, according to Visio Lending. Local and state REIAs are a great resource where you can learn more about local issues, find additional information on business systems, rehabbing, flipping properties and more in specific communities. The National Real Estate Investors Association (National REIA) offers support in developing and promoting services for local REIAs while also providing members valuable tools and discounts at the country's leading and most respected businesses. Meetup.com is another option to find out what's happening in REIA Meetup groups around the world.
Real estate events offer another great way to discover potential investors. Events such as the Pitbull Conference in Beverly Hills, Calif., which centers on private-money financing, the Single Family Rental Summit where attendees can learn from subject-matter experts and skilled rental practitioners, or the Five Star Conference and Expo, which provides opportunities to connect and learn with professionals who can directly impact the bottom line, can be invaluable resources for new or experienced real estate professionals.
Property auctions offer an advantage in searching for viable investors in your area. Auction websites such as auction.com and Hudson & Marshall are excellent resources featuring exclusive nationwide inventory and desirable investors, Visio Lending said.
Newspapers, Google searches, and even your existing databases add even more opportunities to discovering likely investor clients. Above all, getting out in the community to meet potential investors is key. The more you can get to know who you're working with and the needs of your community the more successful you will be in discovering valuable investors and unlocking promising profit.