Continuing post-COVID recovery, scant construction and 23% senior growth bode well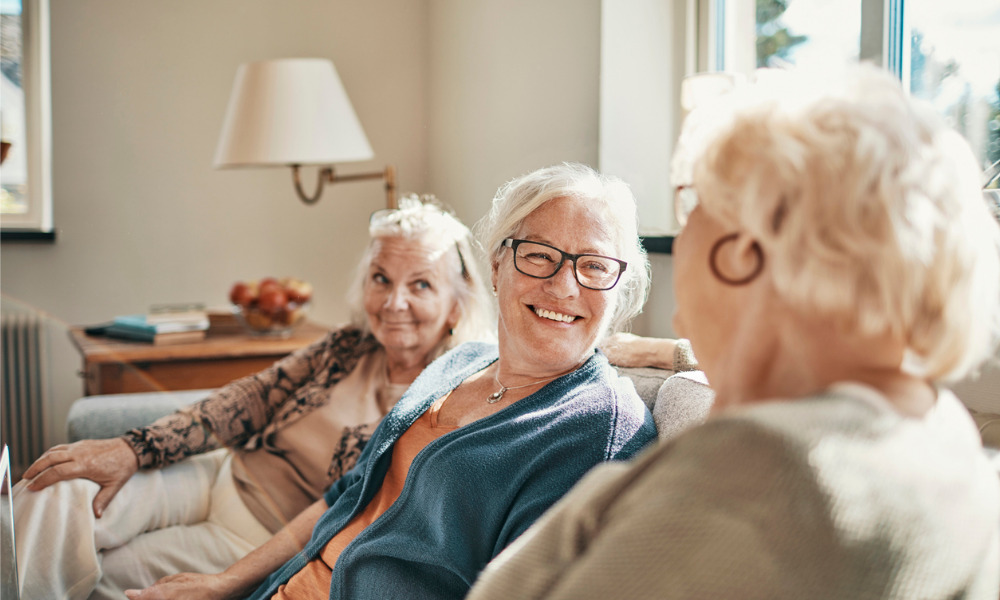 Ventas Inc., a real estate investment trust specializing in ownership and management of health care facilities, is poised for growth opportunities ahead of various positive economic factors, the company's top executive said this week.
"I look at us at the present time and really see how well-positioned we are," Debra Cafaro, the chairman and CEO of Ventas Inc., said. Cafaro spoke during the Bank of America Global Real Estate Conference that took place this week. "As you look forward, we have a great opportunity with the senior housing recovery underway. And that opportunity is really two-fold. One is from the recovery from COVID and the second is really a very favorable supply/demand backdrop that is better than we've ever seen with limited new construction and senior housing and, of course, a 23% expected growth rate in the over 80 population as we look forward."
The positive climate is set to emerge as early as this coming third quarter, Cafaro said. "That is – that recovery is manifesting itself as we look at the third quarter in very strong pricing power in revenue rate and a positive re-leasing spread that we mentioned in our new materials this morning," she said. "We do continue to see persistent broad inflationary pressures in the expenses in senior housing. We'll talk a little bit more about that. But in terms of the demand that we're seeing, May to September of this year is outpacing in the net move-in basis, what we saw in the pre-COVID 2019 period."
Read more: Seniors balk at using home equity loans
Bolstered demand, increased affordability and growing incomes bode well for the future, Cafaro noted: "Again – so we feel really good about the demand side. We feel good about affordability. We like the fact that seniors are starting to earn on their savings and get significant increases in their social security. And the product, again, is very affordable."
Cafaro spoke about the current dynamic market in which the industry finds itself: "Well, we're in a dynamic market across the board. And obviously, capital costs for public and private real estate companies are changing by the minute. And meanwhile, as we know from long decades of experience, cap rates take longer to adjust, right? And so our focus is really on picking our spots, where we - this Life Science University business - where we have a huge competitive advantage. We can buy cluster market life science, with our fund that has a lower cost of capital. That's been a big success story as well.
"And then on senior housing, selective investments, we just acquired something at a six cap cash going in, with growth potential that still works. And then, of course, we're finding ways to fund things through dispositions, through lower cost pockets of capital that make these transactions work."
Bob Probst, chief financial officer, spoke about the role technology plays in the company's decision-making, saying "…we have the opportunity to make big decisions that are data-driven, so that might be a decision to transition a community or triple that to shop transition to a new operator, sell something, buy something, invest CapEx or redev. We're starting with the deep analytics. We're driving the process, and then we're bringing them to the manager and insights into it at the end of the process to decide where to create value."
He provided a synopsis on the company's digital marketing efforts: "And then another area is specialization - one recently was digital marketing, where leads are overwhelmingly derived digitally now. We did an analytical review and technical review of our websites. So, starting with the tech clips review, then we did a UX audit, which was the user experience involving websites. And then we analyze hyper local SEO, which is really the ability to source leads from the right neighborhoods, in terms of where your website is facing."
Read more: Is this mortgage's "must watch" sector?
He provided a real-world example: "But what was interesting about that, for instance, is we ranked 25 senior housing companies, some of which we own, some we don't. We included hotels, apartments, included place for on.com, carry.com and one operator, actually, we were very pleased with this, it came out on top - it was actually Atria, they're better than everybody.
"Everyone benefited and what's interesting too is that, we have the in-house expertise, both operators, they either have in-house expertise in this regard through digital marketing or they're using a third-party firm."
The upshot: "And so, we brought accountability to an area where they're usually the experts in the room. We bring accountability and focus to it and the intent is to continue to measure this on a monthly basis," Probst said.