Index shows $520 billion increase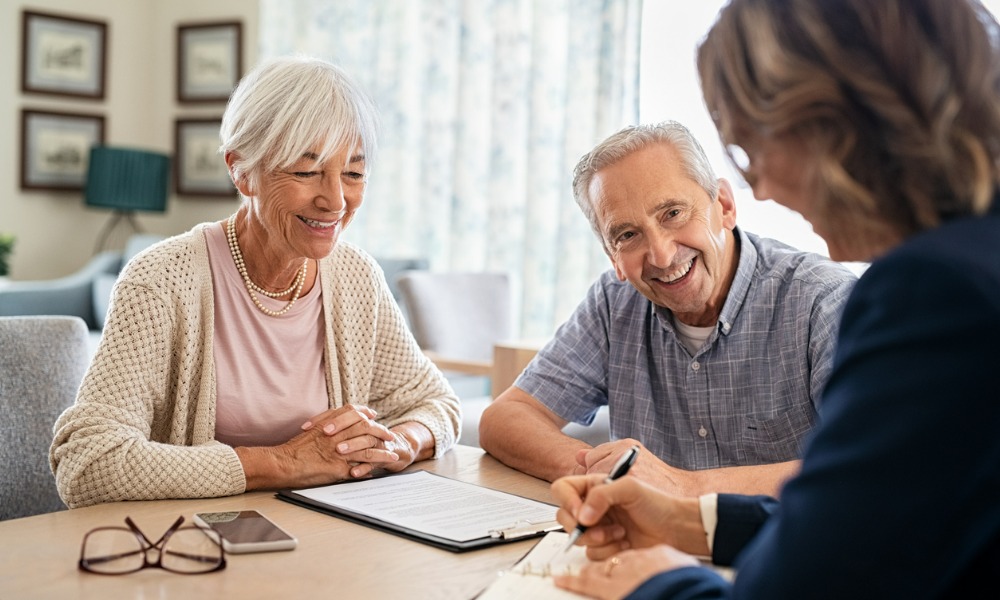 Homeowners 62 and older saw their housing wealth gap grow by nearly 5%, or $520 billion, in the first quarter to a record $11.12 trillion, according to the latest quarterly index release.
The NRMLA/RiskSpan Reverse Mortgage Market Index rose in the first quarter this year to 388.83 in yet another all-time high since the index was first published in 2000. The much-watched index is prepared by the National Reverse Mortgage Lenders Association (NRMLA) and RiskSpan Inc. The 4.91% increase in older home wealth was primarily driven by an estimated 4.4%, or $563 billion, increase in home values, offset by a 2.06%, or $43 billion, jump in senior-held mortgage debt.
"Inflationary fears, market volatility and concerns about a possible recession have created a great deal of anxiety for America's aging population," the president of NRMLA, Steve Irwin, said. "Now may be an appropriate time to consider the strategic use of home equity to help improve older homeowners' retirement security."
The latest numbers beat the previous iteration, which had also posted a new record. The index for the fourth quarter last year grew by nearly 4%, or $405 million, to a then-record of $10.6 trillion from the third quarter of 2021. The index rose to 370.56, which was then an all-time high since the index was launched 22 years ago.
Read more: Housing market – two trends hit normalization
Irwin explained the explosive growth in senior home equity: "To help ameliorate the risks and concerns surrounding the ability of homeowners to age their way, it is critical that housing wealth is carefully and responsibly considered when developing a comprehensive retirement plan," he said. "For many, housing wealth is indeed their greatest asset, and tapping that equity under the right circumstances will enable a secure path to aging security."
Reverse mortgages are available to homeowners who are 62 and older with significant home equity. They are a versatile financial tool that seniors can use to borrow against the equity in their home without having to make monthly principal or interest payments as with a traditional "forward" mortgage or a home equity loan. Under a reverse mortgage, funds are advanced to the borrower and interest accrues, but the outstanding balance is not due until the last borrower leaves the home, sells or passes away.
Read next: Senior housing wealth goes through the roof -- again
Seniors are looming large in the mercurial market, with their collective tactics contributing to a delayed normalization of the housing market by some observers. First American Financial Corp.'s chief economist, Mark Fleming, cited a Freddie Mac study that touched on the role of seniors in the soft housing market. Bottom line: Seniors hunkering down is (albeit inadvertently) part of the problem.
"Seniors choosing to age in place, rather than downsize or move to another home, further limits housing supply," Fleming explained. He cited a 2019 study from Freddie Mac positing that if an adult born between 1931 and 1959 behaved like earlier generations, they would have released nearly 1.6 million additional housing units to the market by 2018. "As seniors continue to choose to age in place, there will be fewer existing homes available for sale," the economist noted. "And, with many of these senior homeowners also locked into historically low mortgage rates and historically high levels of equity, it's more likely they will renovate the home they currently own than list their home for sale and move."
In a study in word economy, Freddie Mac succinctly summarized the senior situation in a hypothetical scenario rooted in reality: "Eighty (80)-somethings Al and Rose have no desire to leave their home of decades. Meanwhile, 30-somethings Alex and Rita can't wait to buy their first home. But they may have to wait longer–and pay more–than they'd like, as long-time homeowners stay in their homes and keep them off the market."
The Freddie Mac report goes on to explore reasons why so many seniors are remaining in their homes – and now drawing equity at record-setting levels as they hunker down. The pattern, according to the report, is explained by a few key factors – including better health and higher levels of education in more recent cohorts. "This pattern is likely to increase over time as improvements in healthcare and technology make aging in place easier (for example, the ability to Skype with a doctor)," analysts wrote.