$1 billion pipeline, firm is poised for healthy deal flow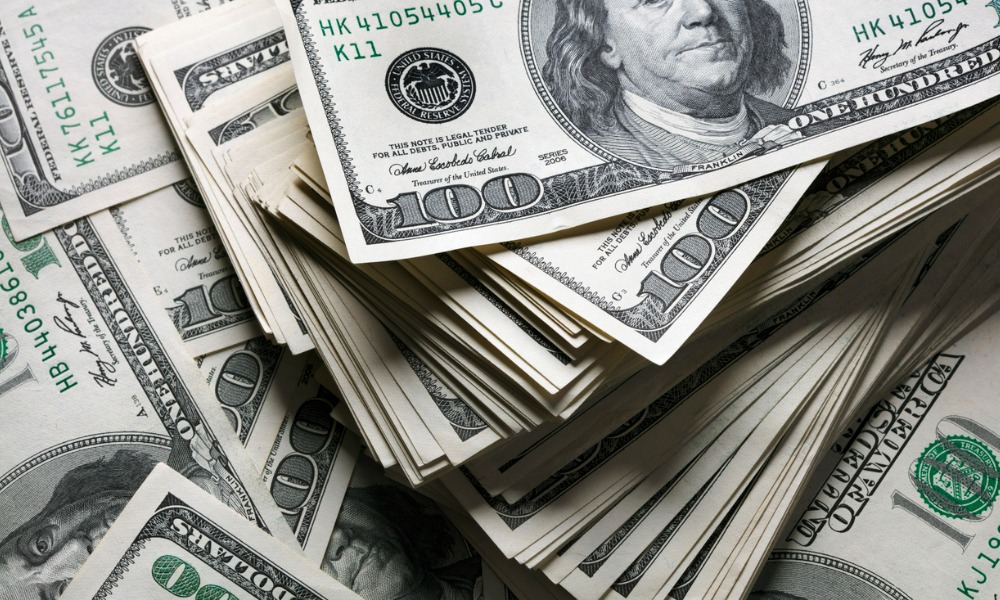 New York City-based Ready Capital Corp. announced robust origination activity for its commercial real estate and small business lending platforms during the second quarter – an aggregate $1.2 billion in volume.
Company officials said the growth was fueled by successful capital raising and securitization activity. Within commercial real estate, the company's Bridge lending platform led the way with $839 million originated. Volume also was strong for its Freddie Mac Small Balance Loan, Bridge-to-Small-Balance Agency and CMBS programs which generated $229 million during the quarter.
In the company's small business lending segment, SBA 7(a) production totaled $129 million, which included $18 million in loans under $350,000 continuing rapid volume growth and increased efficiency through the implementation of front-end technology investments made in 2021. Moreover, Ready Capital's Red Stone subsidiary originated $153 million for the quarter. Red Stone provides acquisition, development and permanent financing for affordable housing in conjunction with taxable and tax-exempt bond financing.
Last month, the company closed Ready Capital Mortgage Financing (RCMF) 2022-FL9 LLC, a $754.2 million CRE CLO, officials noted. RCMF consists of 25 first-lien floating rate loans originated or acquired by the company secured by 75 properties comprising 95.7% multifamily, 3.0% self-storage and 1.3% industrial across 13 states.
Read more: Ready Capital and Anworth unveil merger plans
"With market conditions growing more challenging for mortgage REITs, the strength of our capital resources gives us a measurable advantage in this environment," Thomas Capasse, CEO of Ready Capital, said. "Given the robustness of our $1 billion pipeline, we anticipate healthy deal flow for our lending programs into next year."
The positive earnings report comes on the heels of a merger agreement with MREC Management LLC (dubbed the Mosaic Manager), a $754.2 million CRE collateralized loan obligation consisting of 25 first-lien floating rate loans (secured by 75 properties) originated or acquired by the company.
As part of the deal, Ready Capital agreed to acquire the structured opportunities funds with a focus on construction lending, managed by MREC, which closed in May. Ready Capital at the time said the acquisition was expected to further expand its portfolio to include a diverse portfolio of construction assets with attractive yields resulting in anticipated earnings accretion and reduced leverage profile.
Read next: REIT investment touted amid housing shortage
"Ready Capital's first quarter results are reflective of our sustained expansion of our core lending channels, the addition of complimentary lending products and the ongoing growth of our business," Capasse said. "The quarter was highlighted by record SBC originations in addition to the closing of the merger with Mosaic Real Estate Credit. Both mark significant milestones in achieving the scale necessary to deliver consistent solutions to our customers."
Capasse expounded on the Mosaic deal, detailing how it positions the company in the CRE space: "We believe that this transaction is a compelling opportunity for Ready Capital to acquire a market leading commercial real estate investment platform focused on providing differentiated capital solutions across the middle market sector with an emphasis on construction lending," he said. "We are excited to integrate the Mosaic team and origination platform and we believe the diverse portfolio of construction assets with attractive portfolio yields will further differentiate Ready Capital's financing solutions for borrowers and investors."
Added Mosaic's managing partner, Ethan Penner: "The combination of the two businesses is a one-plus-one-equals-three situation. Both sets of investors – Mosaic's as well as Ready Capital's – will benefit from enhanced diversification as well as deepened and broadened management teams. The fit on every level between the two firms is truly ideal and the combined company will be strongly positioned to thrive going forward."
Two years ago, Ready Capital and Anworth Mortgage Asset, a specialty finance mortgage company, entered into a definitive agreement to come together as a single business unit focused on mortgage REITS. The combined company – which took on the Ready Capital name – was poised to have over $1 billion in pro forma equity capital base and a diversified investment portfolio, officials told Mortgage Professional America at the time. Ready Capital and Anworth also predicted the move would boost shareholder liquidity and provide increased operating leverage across the larger equity base.
"This merger highlights our continued focus on establishing Ready Capital as an industry-leading mortgage REIT, with the scale and financial resources to pursue compelling risk-adjusted returns across its diversified investment platform," Capasse told MPA at the time.