Optional investments pitched amid a 'perfect storm' for housing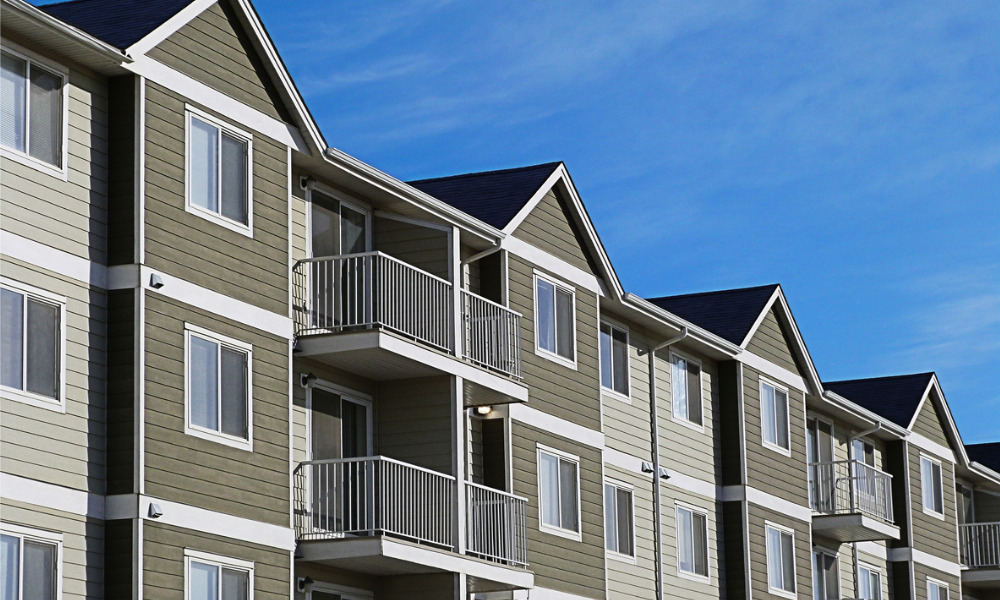 Amid a "perfect storm" of forces – including a supply-demand imbalance and a sales decline for the fourth straight month – one company is touting residential REITs as an alternative sector for investment.
National Association of Home Builders CEO Jerry Howard last week warned that the housing market is "…staring into the face of a perfect storm" given a shortfall of some for million homes and a continual decline in home sales. Astronomical values have contributed to make homeownership prohibitive for many.
David Auerbach, managing director at Armada ETF Advisors and a 20-year REIT industry veteran, argues that REITs (real estate investment trusts) are not only likely to benefit from the challenges, but represent a good alternative investment.
"As crazy as the housing market is for many folks across the country, we're trying to provide the next best investment vehicle for folks to achieve some form of the American Dream," Auerbach told Mortgage Professional America in a telephone interview. "As mortgage rates go up and as housing prices get more and more out of reach for the average home investor, we're trying to position his portfolio around the property types that have benefited from either the various demographics and relocation or the property types that have benefited from the folks that have been shut out of the housing market such as the apartments, single family rentals and the manufactured housing side of things. We're also focusing on student housing and senior housing. So, we're looking at pretty much all age lifecycles of regular consumers' housing needs."
Some of those segments are red hot, even as the housing market has screeched to a halt. Auerbach said sectors such as single-family rentals, manufactured housing, senior housing and apartments are likely to see "massive growth" given the supply-demand imbalance. What's more, all sectors of residential REITs are seeing increased demand, higher rents and an improved outlook, Auerbach noted.
Read more: Three simple ways to invest in real estate without buying a property
Related stocks are similarly sizzling, Auerbach said, including Tricon, Invitation Homes, and AMH – the only publicly traded players in the space. "Invitation Homes is the 800-pound gorilla in single family rental, with no ending in sight with the four-million-unit housing shortage," Auerbach said. The stock was up 55% in 2021 and 57% from 2019 through the end of 2021.
Earlier this month, Armada partnered with Tidal ETF Services LLC in launching the Home Appreciation US REIT ETF as the first active pure-play US residential real estate exchange-traded fund. The fund invests in publicly traded REITs that derive their revenue from ownership and/or management of residential properties. "Our fund owns 25 to 30 publicly traded stocks that are residential REITs that own those various property types," Auerbach explained, noting that investors gain "fractional ownership" of such properties by virtue of their investment.
At least for the time being, such investments yield a good alternative as even the idea of a "starter home" becomes increasingly anachronistic, Auerbach suggested. "The price tag is going up because the average home that's on the market has shot up because of appreciation and the new inventory that's coming on line is pretty much out of reach for the average investor. You know that term 'starter home' – that 300,000 home or whatever it was back in the day – doesn't exist anymore because that's being acquired by the single-family rental players."
Read next: No magic bullet for housing shortage, says chief economist
Adding to the home ownership inaccessibility are companies that like to advertise on telephone poles at key intersections – with names like We Buy Ugly Homes or Open Door – offering 75 cents to 80 cents on the dollar to buy properties, pouring thousands into renovation work and reselling the homes for double the original amount, Auerbach noted. "With all of this supply that's being snapped up by renovators and property investment folks, it's pushing the number out of range for the average tenant," he said.
As for the types of alternative investments people can make, Auerbach was quick to dismiss the notion that such properties are less than desirable. "Manufactured housing properties today look like nothing that people have in the back of their heads – like trailer park trash, double wide. Some of these properties are really, really nice. As a complement, some of these guys own marinas that are tied or attached to the properties they own."
It's a different world, indeed.