As states start loosening restrictions, many companies have shifted gears to consider what re-entry to the office will look like. JLL released a guide to help think through these steps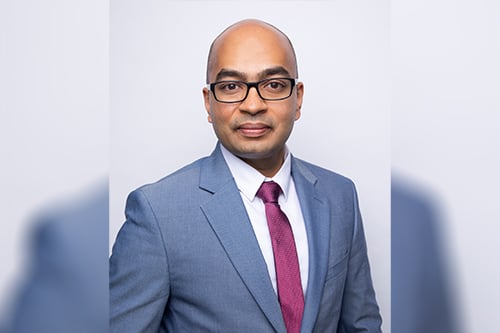 For many companies across North America, there was a massive shift in focus from crisis management, business continuity, and workplace resilience to re-entry and reintegration into the office.
Each organization is moving at their own pace when it comes to re-entry, but the big question on everyone's mind is 'when should it take place and when it does, who comes back?'
Commercial real estate firm JLL recently released a guide to returning to work in the next normal.
"There are a multitude of possibilities; nothing is off the table. There may be deep change, there may be light change, but what we know for sure is there will be change," said Ram Srinivasan, managing director, consulting at JLL.
The first thing that comes to mind when considering re-entry to the office is how to transform the physical workspace to match the realities we are facing. This includes a development of new guidelines, reconfiguring the space, spatial distancing strategies and limiting common area and amenity access. Leaders will need to look at equipping staff with new technology to help support a multiple-phased approach to the return, said Srinivasan.
"Effective communication is critical at this time," he said. "There's also a big realization happening that re-entry is a complex project and it will require cross-functional expertise."
Every organization exploring re-entry is quickly realizing that this is a re-onboarding process for the team. Employees who are used to working a certain way in the office will walk into a completely modified environment with new protocols in place, he said. Behavioural change management is an important piece, but often missed because there is so much focus on the changes needed to the physical space, for example increased janitorial services and spaced out desks.
"The intangible here is a behavioral change. What individuals do will far outweigh what any organization can do to maintain their own safety and health. So, there needs to be a focus on change management," he explained.
Another thing that some companies may not be considering is the possibility of re-exit. The report recommends "establishing a phased and 'quick-close' procedures to shut down offices if reopening fails or virus reoccurence forces new closures." Srinivasan says organizations need to provide peace of mind to its employees through communication.
"The situation evolves daily, hourly sometimes, so the more information you can provide to people to help them understand the changes they will see, the more confident they will be upon return."
As for some of the physical challenges, Srinivasan reminds company leaders to walk through every detail when planning re-entry. This includes new rules surrounding conference and meeting rooms, managing high traffic areas like cafeterias and kitchenettes and for multi-tenant and high-rise buildings, elevator wait times and capacity also need to be considered.
Physical vs digital workplace
In the past, the physical workspace has often acted as a symbol that allowed companies to represent elements of their company culture, value and brands. Srinivasan says companies are now tasked with doing this on a digital scale and possibly in a reimagined workspace that combines a physical and digital environment.
"If you have a large percentage of people continue working from home and no longer having access to that physical workspace, how do you convey culture? Companies will need significant investment when it comes to collaborative technology platforms going forward," he said.
With a large influx of data being collected through the re-entry process, Srinivasan recommends planning on how to manage all that information. The report states that one of the final planning stages before re-entry should focus on enhanced data collection to track space utilization and identify potential risks for contamination with digital tools.
Srinivasan believes physical office space will continue to be a vital part of the commercial real estate space, but the degree to which the pandemic will impact demand remains to be seen.
One piece that stands out to him is flexibility: "I think businesses will be challenged to remain flexible, adaptable, agile going forwards. As a result, real estate will be challenged to be more flexible, agile and adaptable."
With the reintegration process now on everyone's mind, Srinivasan says it's the forward-thinking companies who are strongly focused on future planning and financial planning will have the competitive advantage.