As first-time home buyers and baby boomers are looking for more affordable options, building permits and construction lending in lower cost states are on the rise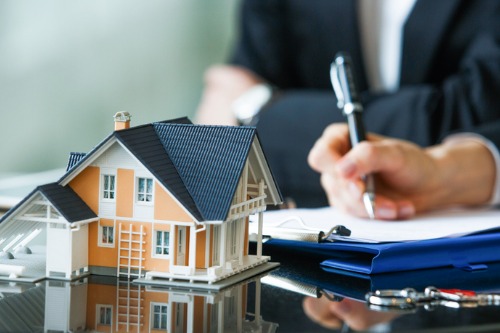 New home building construction in the United States surged to a near 13- year high in January, as low mortgage rates and a robust labor market fuels housing demand. Building permits soared 9.2%, which is the highest level since March 2007, thanks to a boost in both single-family and multi-family housing, according to a joint release from the U.S. Census Bureau and the U.S. Department for Housing and Urban Development. This coupled with builder confidence at an all-time high, there's pent up demand for construction lending across the country.
"Construction financing in the U.S. is completely inadequate, partly because the banks don't seem to be in a hurry to get back in. We have competitors in every market we are in, but even still there's not enough financing to keep up with the demand for housing," said Jeff Pyatt, CEO of Broadmark Realty Capital.
Broadmark Realty Capital is a hard money lender that specializes in construction loans designed for real estate investors, professional builders and developers in the Mountain West, Pacific Northwest, Mid-Atlantic, and Southeast regions. They offer short term, first deed of trust loans secured by real estate to fund the acquisition, renovation, rehabilitation or development of residential and commercial properties.
The company operates without debt and doesn't deal with pool loans, as they originate their own loans with strict underwriting criteria.
"In the hard money business, we have to assume every project is going to fail. Of course, we won't write the loan if we think it will actually fail but we have to assume that we are going to take that asset back and have to dispose of it ourselves, and that's a critical part of our underwriting," said Pyatt.
While banks are often interested in the loan-to-cost ratio of a development project, Broadmark's lending approach is more focused on loan-to-value, with the proposed value of a product outweighing the importance of initial construction costs.
"During the recession, we learned that projects can be very expensive and end up having low value once completed," Pyatt added. It's this approach that has allowed Broadmark to experience minimum losses, and why about two-thirds of their business comes from repeat customers.
With first-time home buyers and baby boomers looking for less expensive states to retire, demand is peaking in states like Georgia, South Carolina and Florida, due to low construction costs and the reasonable cost of land. The lack of inventory in these states are pushing demand in construction financing for both multi-family and single-family segments.
While certain states remain relatively underserved, there is some growing competition in the more robust markets like inner-city Denver, Seattle and Portland. With new players in hard money lending entering the arena, due diligence, relationships with builders and developers, project confidence and expertise in the field is what keep Broadmark competitive.
"In the construction lending, it's a business of a thousand disciplines. If you don't follow any one of those disciplines, it can trip you up," said Pyatt.
Moving forward, he says their experience in the underserved segments of real estate lending has the company poised to remain competitive.
"We don't compete on price. That's a fool's errand in my opinion because we will all just price each other out of business. We pride ourselves on underwriting quickly and closing deals quickly."
In November 2019, the Broadmark group of companies united with Trinity Merger Corp to become Broadmark Realty Capital, a publicly traded company on the New York Stock Exchange.