An increase in insurance costs globally is affecting commercial real estate investors in the US and beyond, with the multifamily sector is particularly hard hit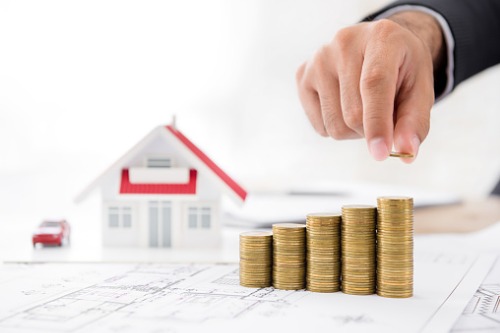 A rise in insurance costs is making real estate investors think twice about where and when to buy.
Global insurance prices rose nearly 11% in the fourth quarter of 2019, according to a new report by Marsh. It's the ninth consecutive quarter of price increases.
"At the beginning of last year, we've noticed an upward trend of pricing increases, particularly or property insurance premiums," said Paul Foye, U.S. real estate practice leader at Marsh. This has a particularly large impact on the commercial real estate industry as property insurance makes up a large portion of their risk-management costs, he added.
Property pricing in the US increased 18% in the final quarter of 2019, which is the highest level recorded since the survey began in 2012. Casualty pricing was up by just a bit, by 2%.
"Much of the overall casualty pricing increase was driven by the excess liability market, where prices increased nearly 10%," the report stated.
Office and industrial sectors are feeling the effects, as investors are more wary. Terrorism coverage is also becoming an increasingly important coverage to consider, specifically for investors with office space in central business districts, Foye added. The multifamily sector is particularly hard hit by the price jumps.
"Investors in multifamily should look at their insurance coverages and costs and make sure they are as competitively put together as possible," said Foye.
Commercial property in catastrophe-prone areas are seeing the highest increases. That includes places like North and South Carolina that are affected by coastal wind, and Florida that is often plagued by hurricanes.
In fact, the most popular regions for real estate investment also happens to be the most expensive areas from an insurance standpoint because they are vulnerable to catastrophes. Some of the most popular states for real estate investments include Florida, Texas, California and North Carolina, according to Forbes. As you move toward the center of the country, Foye said risk goes down, so there will be some relief in pricing, but not by much.
"Depending on where you are looking in the US, there's not a lot of pockets where storm risk doesn't exist, so it's impacting almost the entire country."
The connection between increased insurance pricing and climate change is clear, according to Foye. In the US, insurance companies have seen a rise in payouts for attritional losses caused by natural disaster events like hailstorms and tornadoes, which have been really taxing to the profitability of insurers. As a result, Foye said insurers are being very disciplined in their underwriting approach and pricing is being driven up.
"When you look at an account's loss history, the premium they've paid versus the claims that have been paid out, the ratio is in their favor. Insurance companies have make a profit, and investors understand that," he said.
For the rest of 2020, Foye expects increases to continue.
Regionally, composite insurance pricing in the fourth quarter was up by 10% in the US. The UK saw a bit of a higher jump with pricing up by 14% and Asia saw a smaller bump up of 6%.