Firms adapt – some even thrive – by franchising and sharing revenues with other companies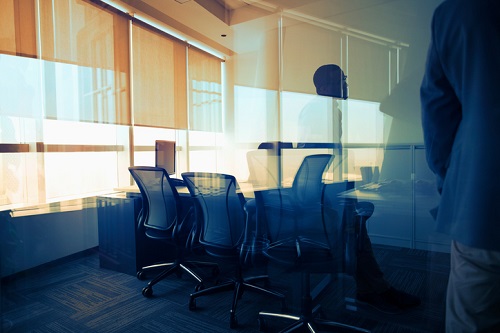 The commercial office sector continued to weather the storm as office-using employment recovers from the pandemic's impact. On average, the national full-service equivalent listing rate increased 26 cents from December to $38.32 per square foot in January, the latest CommercialEdge Office National Report showed.
CommercialEdge noted a stark contrast from past recessions when office-using job losses were more severe than those in other sectors.
"For instance, the dot-com crash and the Great Financial Crisis were facilitated by office-using industries, which consequently took the brunt of the damage. In 2020, however, office-using sectors performed relatively well, and office-using employment is now on track to recover to pre-pandemic levels much sooner than the rest of the labor market," the report said. "The question now is whether office-using employment will continue to be an indicator of demand for office space."
Read more: How much of a bite will remote work take out of future demand for office space? (mpamag.com)
However, national vacancy rates continue to rise, up 40 basis points month over month and 80 basis points year over year.
"While at the national level an 80-basis-point increase is non-trivial, some markets are experiencing significantly steeper spikes in vacancy," the report said.
Gateway markets with sky-high lease rates, such as San Francisco (410 bps increase y-o-y) and Manhattan (250 bps), saw more empty office buildings as workers and business left these markets during the pandemic. Even office boomtowns like Nashville (550 bps y-o-y) and Austin (380 bps) have faced a vacancy hike.
"While both are major beneficiaries of coastal outmigration, they are also dealing with major supply pressure. Nashville's office stock increased 4.1% last year, while Austin's rose 3.9%," according to the report. "Combining new stock with a heavy tech industry predominantly working from home has led to the uptick in vacancy."
Coworking spaces remained a bright spot in the office sector. Some CRE firms adapted by using franchising and revenue-sharing agreements to win back tenants. CBRE's Hana continued its US expansion with a new location and plans to open three more before the first quarter is over. Newmark agreed to acquire Knotel after the coworking company filed for bankruptcy protection, and JLL took over the flagship space of the now-defunct MakeOffices in Washington, DC.
"That real estate service firms are looking to operate their own coworking spaces while so much of the industry is in flux suggests coworking will be an integral element of the recovery. Businesses may be hesitant to sign long-term leases, and coworking could bridge that gap," the report said.