CEO explains how mortgage pros should view this asset class after his company announces historic development pipeline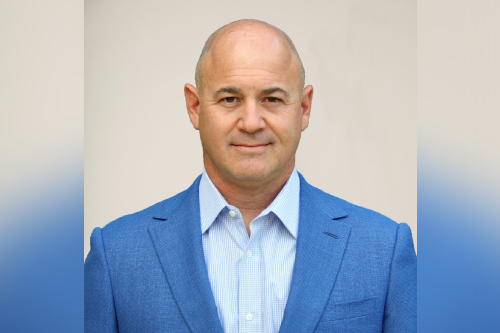 Single-family rental (SFR) developer AHV Communities has announced its largest development pipeline to date: 1,500 rental units and over $500 million in committed capital. While a casual observer might see this volume of business as a product of the surging popularity of the SFR market, AHV CEO Mark Wolf sees it as the natural progression of a company that's been betting on SFR since 2012. He explained that the dramatic uptick in SFR demand in the past few years has confirmed what he's always known, that SFR is here to stay. Now he believes there's opportunity in this space for commercial mortgage professionals who can view SFRs in the same industry-leading performance class as multifamily.
"This has been a long journey for us," Wolf said. "We were one of the first to do this contiguous, cohesive, managed, maintained, and amenitized community, much like an apartment. We've been at this for a long time trying to prove a thesis that nobody believed in. Here we are, eight years later, and we were spot on."
Now Wolf is seeing the entry of significant institutional capital in the SFR space, as well as developers looking to build on variations of his model. He's meeting those challenges with a commitment to his original focus on rental developments in inner-core suburbs. This year's pipeline, however, does reflect the fast-changing market conditions at work in the SFR space.
One of the more novel additions to AHV's product offering is more duplex and townhome development. Because of significant demand in those inner-core suburbs and the influx of institutional capital, greater density is key to making these projects work. While single family remains Wolf's main focus, he noted that duplexes hit a "sweet spot" right now that's driving a lot of success for AHV.
But why not build further out? Why not expand into the ex-urbs that have generated so much interest from homebuyers in the past year, freed from their commute by the promise of working from home forever. While Wolf sees opportunity for purchase markets further out, he believes that renters aren't as likely to live so far from job centers and key amenities accessible in cities. He's sticking to an inner-ring suburb model, confident that cities will come back to life and make these zones even more attractive to rent in.
Looking at the whole SFR space, Wolf sees risks in the form of all the institutional capital flooding into new SFR developments. Despite his broadly positive outlook for the sector, he expressed concern that some fringe opportunities might get funded and bring bad publicity to the SFR sector. High lumber prices, too, could have an outsized impact on new SFR developments. Wolf explained that it's harder to add an extra 15 cents per square foot in rent due to lumber costs than passing along an extra $3,000 in the sale price.
Read more: How will Biden's infrastructure spending change commercial real estate?
Nevertheless, Wolf is extremely confident in the prospects for SFR developments like AHV's. He explained that the contiguous, cohesive nature of these developments allows them to function far more like apartment developments, with a means of fostering community among all those who rent there. He believes that developments like AHV's should be seen in the commercial mortgage community as behaving very much like the multifamily space. He believes that commercial mortgage professionals can capture a real opportunity in an aspect of the SFR market that looks set to last.
"SFR has been proven as a part of the long-term multifamily asset class," Wolf said. "Mortgage rates are at an all-time low now but as they rise again, more people will be pushed into rentals that are already in high demand. I think there are really good underlying fundamentals in this sector and people in the mortgage business should see this as an alternative to multifamily investments. It's a great cash flow instrument, it's got a stable rent roll, and if done properly it could present a very good investment opportunity for long term cash flow folks out there."