Yardi Matrix predicts post-pandemic strength for the sector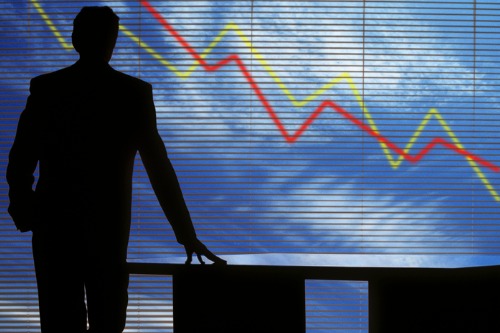 The economic disruptions created by the COVID-19 pandemic is starting to create financial hardships, with growing concerns about whether furloughed or laid-off workers will be able to meet their housing expenses. While this could create a potential domino effect into the multifamily industry, the newly published report "Economic and Coronavirus Update National Multifamily Report" by Yardi Matrix is suggesting the situation may not be as grave as feared.
The report acknowledged the pandemic "a technical end to the 11-year bull market in equities" and sank Treasury rates to "historic lows." Nonetheless, the report speculated that the multifamily housing side of the commercial real estate sector may not suffer long-term damage from current events.
"The multifamily industry may feel the impact of the domestic spread of COVID-19, although the majority of the industry remains well capitalized and strong enough to weather a modest slowdown," the report said. "Owners and operators may face short-term rent collection issues if there is a tightening in the employment market, and value-add projects will likely slow. However, most real estate investors are poised to sustain their operations, and may see an investment opportunity as the market shocks continue."
At the moment, Yardi Matrix insisted, there is no hard data pointing to pandemic-inspired wreckage on the wider economy. In fact, Yardi Matrix noted that "February employment growth was very strong, jobless claims did not increase, and rent growth continued its steady increase. What will transpire when the full force of this month's business closures and cutbacks remains to be seen, and the report observed that the owners of multifamily properties will need to show "some flexibility with impacted tenants."
But for investors, Yardi Matrix added, there could be silver linings in the pandemic's clouds.
"From an investment perspective, however, most real estate portfolios remain well balanced and not over leveraged," the report observed. "We expect the impacts of coronavirus to last three to
six months, before a steady recovery boosts the economy once again. Given the short-term nature
we anticipate, this could offer an investment opportunity for owners with ample cash available. Borrowing rates remain at all-time lows and financial institutions are well capitalized, marking a significant difference between the current shock and the 2008 financial crisis."
Of course, the crisis is far from over, and Yardi Matrix pointed to concerns that "social distancing would lead to a slowdown in home purchasing or rental activity." Still, the crisis will eventually pass, and the report predicted a brighter future in this commercial property space.
"We have yet to see a negative impact on housing demand," the report said. "The length of the recent expansion, as well as the cautious approach of banks and lenders, has left most owners well balanced from a leverage standpoint. Financial institutions are well capitalized, and despite the recent equity sell-off remain rather healthy. Treasury rates have fallen to an all-time low, as the global flight to quality has increased demand for U.S. bonds, and while most real estate loans are tied to the Treasury benchmarks, it appears lenders will only allow mortgage rates to fall so low."
Furthermore, Yardi Matrix noted that "spreads have widened, indicating the lenders are putting a floor on new loan rates. For investors well positioned with cash, the current shock may lead to buying opportunities if the small subset of overleveraged owners is forced into sales. Overall, however, the multifamily market and the real estate industry as a whole are positioned favorably compared to other industries during this time of rising uncertainty."