Outstanding debt in commercial/multifamily rose to levels we haven't seen since before the financial crisis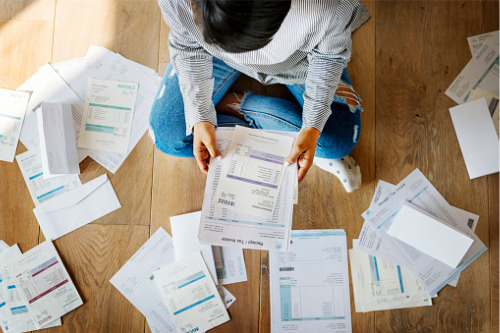 Outstanding commercial/multifamily mortgage debt rose by 7% in the fourth quarter of 2019, compared to the year before, according to a new report by Mortgage Bankers' Association (MBA
At the end of 2019, the level of commercial/multifamily mortgage debt outstanding was $248 billion, according to the report. Total mortgage debt was up 2% compared to the third quarter of 2019. All four major investor groups, including commercial mortgage backed securities (CMBS) and government-sponsored enterprise (GSE) portfolios and mortgage backed securities (MBS) showed growth in their holdings. That also includes bank and thrift, collateralized debt obligation (CDO) and other asset backed securities issues, as well as life insurance companies.
"In 2019, the amount of mortgage debt backed by commercial and multifamily properties grew by the largest annual amount since before the Global Financial Crisis," said Jamie Woodwell, MBA's vice president of commercial real estate research. "Every major capital source increased their holdings, and some by double digits. Continuing the recent trend, the growth in multifamily mortgage debt outpaced that of other property types."
Mortgage debt in the multifamily sector grew by over $30 billion to hit a total of $1.53 trillion in the fourth quarter.
Commercial banks continue to hold the largest share of commercial/multifamily mortgages with 39% totaling $1.4 trillion. GSE portfolios and MBS are the second largest holders with $744 billion, and life insurance companies have 15% of the market share with $561 billion. CMBS, CDO and other asset backed securities issues hold 14% of commercial/multifamily mortgages with $504 billion.
Looking solely at multifamily properties, GSE portfolios and MBS hold almost half of total outstanding debt at $744 billion.
As for changes, commercial mortgage backed securities and collateralized debt obligations saw the largest rise in dollar volumes in the fourth quarter, in terms of their holdings of commercial debt with an almost 5% increase. Year over year, commercial banks saw the largest gain with an increase of $82 billion (6%). State and local government decreased their holdings of commercial/multifamily mortgages by $1.5 billion.
The report's analysis is based on data from the Federal Reserve Board's Financial Accounts of the United States, the Federal Deposit Insurance Corporation's Quarterly Banking Profile, and data from Wells Fargo Securities.