Regs account for nearly 42% of construction costs, developers complain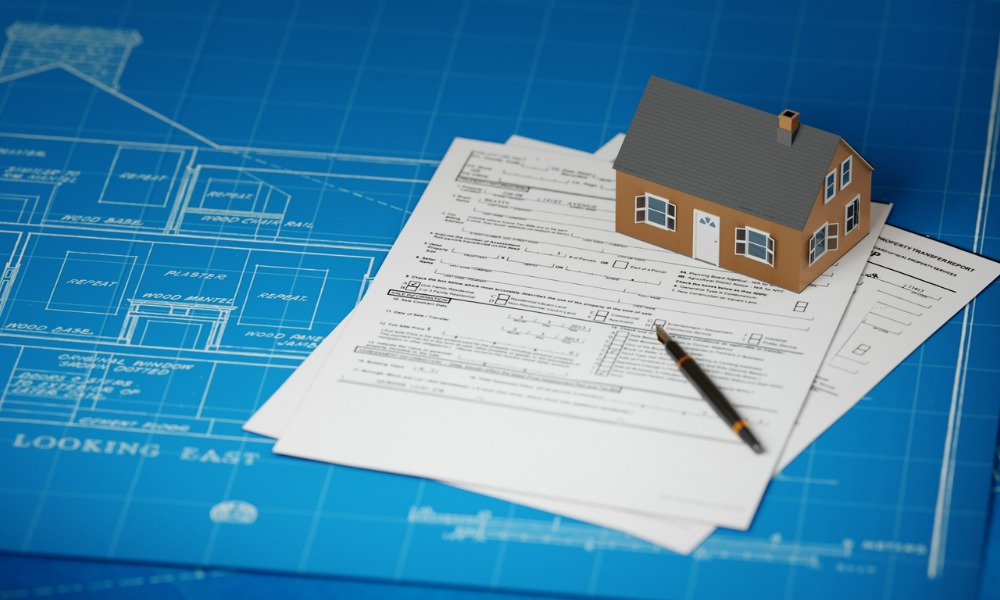 Just as the multifamily sector has begun being touted as an investment alternative amid growing housing affordability, new research indicates regulations account for a large portion of apartment development costs – nearly 41% of total expenses.
New research released on Thursday by the National Association of Home Builders and the National Multifamily Housing Council concludes that regulation imposed by all levels of government accounts for an average of 40.6% of multifamily development costs.
"The US is facing a serious housing affordability crisis, in part, because of this overly burdensome regulatory environment," NMHC's president, Doug Bibby said. "We need to do all we can to lower the cost of housing, and that should start with eliminating duplicative and unnecessary regulations. Those extra costs make many projects financially unviable given that housing providers are already dealing with sky-high land, materials and labor costs."
NAHB's chairman Jerry Konter echoed the sentiment: "This study clearly shows how burdensome regulations are exacerbating the nation's housing affordability crisis and that officials at all levels of government need to make it a priority to reduce excessive regulatory costs to allow developers and builders to boost housing production and ease affordability challenges."
Read more: Housing woes yield bonanza for multifamily investors
Indeed, developers of multifamily properties are subject to a myriad of regulations, including zoning requirements; building codes; impact fees; permitting requirements; design standard; public land requirements; federal requirements imposed by the Occupational Safety and Health Administration; and various labor requirements. While the report's analysts acknowledged the important role many regulations play in ensuring the public's health and well-being, they labeled certain specifications – such as those related to design standards – as going far beyond what's important. Labeled as "costly mandates" in the report, certain rules only serve to drive housing costs higher, analysts concluded.
Moreover, other regulations were found to be duplicative while requiring resources to confirm compliance with multiple regulatory bodies.
The new research was based on a survey of 49 developers across the US. The report also examined regulations and other requirements that can potentially impact costs even if development ultimately doesn't occur. Nearly 75% of surveyed developers reported encountering the classic NIMBY – "Not In My Backyard" – opposition from stakeholders in areas of proposed construction. The NIMBY factor added an average of 5.6% to total development costs and delays while delaying new property construction by an average of 7.4 months.
Affordability mandates add to construction costs too. Some 43.8% of developers reported that typical projects within jurisdictions with inclusionary zoning allowing the earmarking of a certain number of units priced below market rent resulted in an average 7.6% rent increase to cover the costs of those lower rents, according to the report. Consequently, 48% of developers said they avoid building in jurisdictions with inclusionary zoning requirements, and 87.5% avoid building within jurisdictions calling for rent control. "This translates into housing not being built in many areas where it is so desperately needed," analysts concluded.
Read next: REIT investment touted amid housing shortage
The report comes in the midst of a recessionary environment that has seen interest rates rise, making housing affordability that much more allusive to some. Unable to afford homeownership as property values soar, many would-be first-time homebuyers – chiefly among the millennial generation coming of age for such milestones – have had to delay buying homes. As a result, many are flocking to apartments as they wait for affordability to re-emerge.
That pent-up demand for apartment dwelling in the face of housing unaffordability has benefited RentSpree – self-described as the industry's premier end-to-end rental management software provider – that recently engaged in a partnership with Realty ONE Group. The partnership's impetus was to offer more than 18,000 Realty ONE Group real estate professionals' access to RentSpree's "unique" rental technology, company officials described to Mortgage Professional America in an email.
In barely one year's time – from January 2021 to January 2022 – RentSpree saw a spike of 95.75% increase in signups for the platform, company officials told MPA.
Notwithstanding the reality of regulatory-fueled construction costs, protestations from the National Association of Home Builders and the National Multifamily Housing Council – particularly those related to below-market allowances – appear to run afoul of ideals outlined this week by the Federal Housing Finance Agency (FHFA). The day before the organizations' report on regulatory costs, the FHFA touted the equitable housing finance plans developed by the government-sponsored enterprises (GSE) Fannie Mae and Freddie Mac. The GSEs' initiatives aim to make housing more affordable along racial lines while making affordable rental housing more plentiful.
The agencies' vision was endorsed by the Mortgage Bankers Association this week. "MBA commends FHFA and the GSEs' proactive efforts to develop targeted, actionable plans to close the nation's long-standing racial homeownership gap and to make affordable rental housing available on a more equitable basis," Bob Broeksmit, head of the MBA, said. "The GSEs' plans – focused on a typical consumer's housing lifecycle – should allow for increased opportunities for minority households to secure affordable rental housing, prepare for homeownership, and obtain access to safe and affordable mortgage credit. While the plans are targeted to Black and Hispanic borrowers, all low- and moderate-income borrowers and communities should benefit."
Broeksmit also praised efforts by the GSEs to expand mortgage access credit to historically underserved demographics: "MBA is also pleased to see the commitment to exploring the expansive use of Special Purpose Credit Programs (SPCPs) to increase access to mortgage credit to traditionally underserved communities," he said. "MBA has been at the forefront of encouraging regulators, the GSEs, and lenders to facilitate the creation of effective SPCPs. The use of SPCPs will be particularly important for core mission borrowers, especially minority groups who may not have generational wealth to use to save for a down payment."