A private client lending organization says brokers are missing out on a huge chunk of business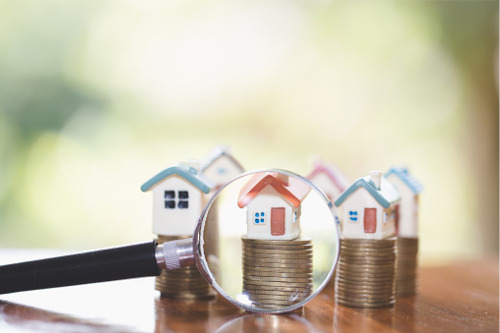 Thanks largely in part to the low interest rate environment, business is booming for mortgage professionals across the country. Still, there's a huge untapped market that the industry is losing out on to the tune of $1 trillion, according to John Lynch, CEO of PCMA Private Client Lending, a nonbank lender focused on wealthy residential property investors and affluent individuals.
PCMA believes that government regulation in the post-housing crash years created a significant credit blind spot that shut out some of the wealthiest individuals from the participating in the mortgage market. Not only is this a big missed opportunity for mortgage brokers, Lynch says it's also affecting the affordability crisis.
"The lack of inventory isn't because we aren't building enough houses," he explained. "There's a significant portion of the market that isn't motivated to move out of their homes because they've been denied the opportunity to refinance. This is creating a log jam in the supply chain and pricing everyone out of the market, he added, creating a scarcity that doesn't allow people to move out of their starter homes and therefore doesn't open up options for first time homebuyers.
The reasoning behind the PCMA's beliefs is this: Due to qualified mortgaged (QM) and debt-to-income (DTI) rules, a significant amount of the borrower community is no longer participating in the mortgage market. Instead, they are either buying homes for all cash, or they are just simply staying put and not trading existing debt on their property.
"Why would we legislate out the highest-income, credit-worthy borrowers in our market? Why aren't we able to make loans for a homeowner that is able to pay for their house in cash?" asked Lynch.
These questions prompted PCMA to dig deeper. According to their research, between 2003 and 2007, the average residential loan volume was $2.7 trillion a year. Between 2013 and 2017, volume decreased to an average of $1.6 trillion.
In California, PCMA found between 2010 and 2016 there was $13.6 billion in buyside purchase transactions that occurred without the use of any financing with an average purchase price of $1.6 million.
"The biggest impact is to people who are self-employed. The legislation created an underwriting mechanism that pushed a lot of people out of being able to qualify for a loan," he said.
Lynch said PCMA Private Client Lending is working hard to get the deep-pocketed borrowers back into the market by rebuilding trust in the financial systems, innovating credit to meet their modern needs and to reintroduce these homeowners back into their risk portfolios.
PCMA has announced a few different programs and offerings recently, in efforts to connect more mortgage professionals with these clients. PartnerUP is an invitation only channel partner program for mortgage professionals looking to attract more mass affluent and high net worth borrowers. The partner network offers members access to partner-specific training, proprietary marketing resources, and go-to-market tools. The program training and certification courses are available at no cost as well.
In addition, the company announced PartnerPrep, a more in-depth training program where mortgage professionals can learn how to engage the private client community, and how to build those life-long relationships. Mortgage professionals will learn how to leverage private client lending to differentiate themselves from competitors and what products are available on the market that would be well-suited.
Most recently, the company unveiled ZENITH, a residential investor program for mass affluent and high net worth in the purchase or refinance of residential investment units. Lynch said the program was designed to serve the liquidity needs for private clients.