MPA spoke with RealtyTrac executive vice president Rick Sharga about the potential implications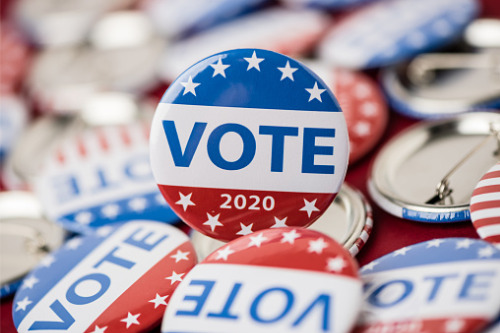 While lenders and loan officers working the residential sector have been swamped with unexpected business since summer saw the beginning of the COVID-19 housing boom, those operating in commercial real estate have faced far stronger headwinds – struggling tenants, imprecise valuations, Paycheck Protection Program confusion. And that's just for a start.
Now that the election has passed, residential lenders' most pressing concern – aside from the incineration of America, of course – is an increase in mortgage rates. Commercial lenders, because the success of their clients is tied directly to the overall health of the economy, carry a heavier bag of anxieties.
"You're dealing with a [commercial] marketplace that is not entirely healthy," says Rick Sharga, executive vice president at RealtyTrac. "You're dealing with a market that needs to see where the economy's going before we can figure out how well it performs. Because of that, there's going to be a lot of interest among those investors in who does win."
One specific concern of Sharga's is the elimination of the 1031 exchange program, which provides commercial investors an avenue for deferring capital gains. If Biden ultimately finds himself in the White House, 1031s could be on the chopping block.
"That's a pretty popular program among commercial investors," Sharga says. "If Biden were to be declared the winner, you might see a rush of people trying to exit the program, selling off properties, and transaction would go up."
That rise in transactions might appear positive at first glance, but activity could seize up once the frenzy subsides and investors are forced to wait for new rules of engagement to materialize.
How the next phase of the COVID-19 pandemic unfolds will be a major determinant in how quickly commercial real estate returns to solid ground. Biden has expressed what appears to be a willingness to follow the European model of nationwide mask mandates and stringent shutdowns, an approach Sharga feels discounts, to some extent, the health of impacted businesses. Many American restaurants, hotels, and malls are still trying to claw back the ground lost during the first wave of business closures.
"The multi-million-dollar question is, how significantly do you try to influence or execute a shutdown of parts of the economy, and is there a way to protect those companies whose businesses you're shutting down in the process?" he wonders.
Biden's willingness to increase the tax burden on Americans earning more than $400,000 featured prominently in the first presidential debate. Sharga says a Biden administration could result in effective tax rates in states like California and New York rising to 62 percent.
"We've already begun to see a flight out of those states," he says, but notes that any impact of higher taxes on housing demand will not be felt immediately.
Biden's promise of 2 million affordable housing units would be welcomed, but Sharga has seen little evidence that the federal government can reliably execute on its housing plans. An effective affordable housing strategy, he says, would likely require private sector resources.
"Government housing attempts in the past have been dismally bad. It's hard to point to a lot of successful government-funded housing programs in terms of actually creating housing," he says, adding that Biden's plan for building those two million units was noticeably light on details.
Multifamily could be the sector most directly impacted by federal influence, largely in the form of continued eviction moratoriums. It's a possibility under either candidate, but Sharga feels it may be more of a likelihood if Biden emerges victorious.
"Unless there's a subsequent program that backstops landlords, you could see some significant disruption in the multifamily sector," he says.
One source of immediate, though possibly short-term, stability for the commercial sector would be another round of pandemic stimulus, something Congress has spent the past four months failing to coordinate. Even though the status quo of a combative, gridlocked Congress appears to be in the cards once again, Sharga feels that a Democratic House of Representatives and a Republican Senate will come together and hammer out an aid package for the good of the country.
"Once we see the presidential election results finalized," he says, "I would be shocked if we didn't see another stimulus package executed before the end of the year."