Office will house tech giant's global marketing and sales departments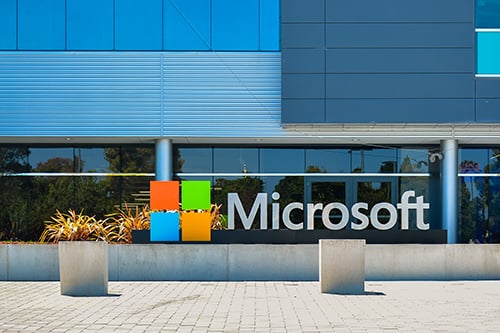 Microsoft has just signed a lease on an approximately 150,000 square foot office building in Arlington, Virginia, owned and operated by Tishman Speyer.
The tech giant will occupy eight of the building's 15 floors, which will house the company's global sales and marketing departments. It will serve as the Microsoft sales headquarters for the Washington D.C., Maryland and Virginia area.
"This will become the new home of our regional global sales and marketing organization teams, and the Microsoft Sales Headquarters Office for the DMV (Washington, D.C., Maryland, and Virginia) area," wrote Microsoft's president of US Regulated Industries Toni Townes-Whitley in a LinkedIn post announcing the lease. "My US Regulated Industries team, including our Microsoft Federal organization, will operate out of this new facility.
The property will undergo tenant improvements starting this summer, and set to finish in Q2 of 2022. The office will include a Microsoft technology center, customer facilities, and collaborative workspaces.
"While we are all navigating the remote work environment," Townes-Whitley wrote. "Securing this space is an exciting step that maps to current needs around our growing presence, and ensures that when we transition back to the workplace, we can do so as seamlessly as possible."