You can't talk about multifamily without talking about Freddie Mac, and they're focusing on creating housing that's affordable for changing demographics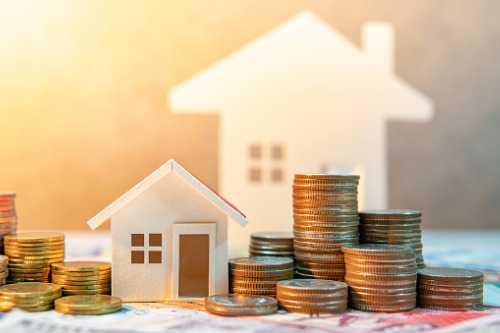 Freddie Mac's mission is stability and liquidity for the housing market. As such, it is one of the biggest players in the country, keeping mortgage capital flowing by purchasing mortgage loans from lenders so they in turn can provide more loans to qualified borrowers.
Affordability is the third tenant of their mission, particularly in the multifamily space. The multifamily market is strong and expected to grow in 2020, but it's still a very small segment of housing today.
"We believe there is a bit of an affordability crisis in housing today and by that we mean that demand for housing, both multifamily and single family is not being met by supply," said Richard Martinez, SVP, production and sales at Freddie Mac Multifamily. "Even though multifamily starts and completions are up, historically, when you look at the combined demand of multi- and single-family supply it's not meeting the demand. And so, as a result, we are seeing rents increase in a variety of markets."
Multifamily originations for 2018 totaled $339 billion, according to the Mortgage Bankers Association, and volume in 2019 was expected to reach $364 billion. Recently, MBA announced that they expect total multifamily lending alone is forecast to rise nine percent to $395 billion in 2020.
Changes to the multifamily market are happening as a result of some demographic and generational shifts in the housing market as a whole. First, Martinez said, millennials are delaying household formation and people are on later trajectories to hit those milestones where they're most motivated to buy a home and "settle down." A recent study from Freddie Mac found that Generation Z has positive views of homeownership, and 86% of those surveyed wanted to own a home someday. Affordability is a huge barrier to the traditional expectation of homeownership, however, with more than half of Generation Z respondents saying that student debt is a major obstacle, and 82% saying that saving for a down payment is an obstacle to home ownership.
People are staying in rental housing longer, and that tightness in the rental market has really shifted the rental distribution upward in markets across the country, said Chris Herbert, managing director at the Joint Center for Housing Studies at Harvard University. In a recent podcast with Freddie Mac's Corey Aber and Steve Guggenmos, Herbert said that more than a quarter of all rental households are currently spending more than half of their income on housing, and the nature of rental demand is shifting.
"If you look back 20 years ago, there was definitely a sense that people started out renting and as their income rose, they would move into home ownership. That's not happening at the same rate that it used to happen, and that's true across the country," Herbert said, adding that incomes are rising much slower than rents. "People are not accessing home ownership, they're staying longer in the rental market, and now you have people with means who are out there looking for a place to live and we're not building a lot of housing and so what that's doing is pushing up rents for everybody."
Building housing has become increasingly difficult for a number of reasons, including increasing material and land costs and a shortage of labor, but also regulatory issues that act as a barrier to creating high density housing. Demand for these units, however is expected to continue.
The Freddie Mac Multifamily program has grown over the years, and they've seen the most growth in their targeted affordable housing, which includes tax credits, bond programs, government subsidized section eight deals. As part of this area they've developed a direct bond purchase program, a bridge to syndication, rehabs on multifamily units in order to get rehab tax credits and then move into more permanent financing.
They've increased their business there from around $2.5 billion in 2014 to roughly $10 billion in 2019, and Martinez said they're planning to do even more in 2020.
"We've tried to be innovative in that space as much as we can to do what we can to increase the supply and take some of the pressure off of the existing housing stock and the rising rents," Martinez said.
As to whether to invest or purchase in one type of property over another, financials obviously play a role, but personal goals and mindset make a difference as well. Martinez says that some people specialize in more market-rent-type Class A properties, and there are others that feel they have an obligation to provide more affordable, workforce housing in their communities.
"If you're owning a class a property, I think you're looking for higher returns and higher equity, whereas if you're doing true affordable [housing], you're willing, perhaps, to take a little lower return. It's a little bit more management intensive and there may be more governmental reporting requirements. That's not to say that you can't make money at it, but you come at it a little differently," Martinez said. "Sometimes the investors in that affordable/workforce housing approach it differently, too. They're willing to maybe take a little lower return because it's stable, it's where the demand is the greatest, and there's a social benefit as well."
Even as millennials finally shift en masse to home purchase, there isn't going to be a drop off in demand over the next decade. Generation Z will be there, and boomers will be at the age where many will no longer able to age in their current home. Mobility issues, proximity to healthcare facilities, and avoiding isolation in the suburbs will make high density areas and multi-unit dwellings attractive once again.
"As someone in the lending space, I'm always a half empty glass guy, but we don't see any signs of great weakness on the market. All audiences we speak to indicate great time to be a multifamily apartment owner," Martinez said.
Urban areas are expensive by nature, but Herbert said that cities have experienced incredible revivals and enormous advancements, which isn't going away. The challenge, however, is ensuring that cities have a range of housing in different price points.
"One of the things we've seen over the last 10 years is that cities have become concentrated of upper-income households who can afford to live there, and then lower-income households who are in that historic legacy of assisted housing, and how do we make sure that we have that middle part of the distribution in cities as well."
The multifamily market has evolved, Martinez said, continuing to provide better products modernizing in terms of delivery. Technology is slowly but surely coming into the space, revolutionizing the owning experience.
"We think the space is good, it has performed well, but the one thing that we are concerned about and want to focus on is affordability. We think that is a large concern," Martinez said. "Multifamily is here to stay; it used to be you rented until you could buy a home, now more households are deciding that maybe they don't really need to own a home and are happy renting."