Retail isn't dead yet, and when brick-and-mortar stores incorporate an e-commerce strategy, they provide a more sustainable path to overall profitability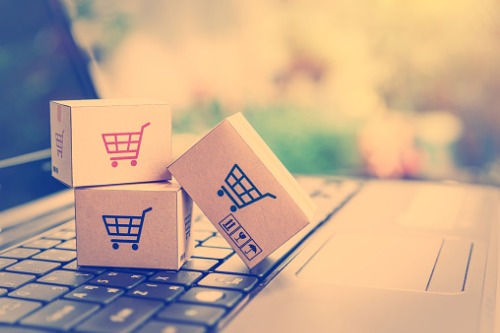 Venture capital firm Fifth Wall has closed its $100 million retail fund, which seeks to invest in emerging brands and retail concepts to accelerate their brick-and-mortar expansion through retail partnerships with more than 50 corporate strategic investors from 11 countries.
Over the past 10 years, e-commerce has come to represent 11% of retail sales. While the dearth of bricks-and-mortar retail appears to be negative for storefronts, consumer brands that have had their coming of age online are looking for retail as a way to scale.
"When Fifth Wall backed UNTUCKit, we had 15 stores and the goal of growing that by another 100 in five years. In part through the help of Fifth Wall's real estate network in the U.S. and abroad, we're already well ahead of those ambitious plans," said Aaron Sanandres, co-founder and CEO of UNTUCKit.
New e-commerce brands know the importance of being able to reach customers wherever the customers are, but they can't do so if they are only online, said Kevin Campos, a partner at Fifth Wall. He also adds that digitally native brands aren't familiar with some of the challenges particular to real estate expansion. Through the Retail Fund, Fifth Wall expects to help brands with issues such as site selection and store design, and is backed by some of the largest retail real estate owners and service providers both globally and in the U.S., including Acadia Realty Trust, Cushman & Wakefield, Macerich, and Nuveen Real Estate.
The offline retail expansion of e-commerce companies has been dramatic: digitally native brands have opened more than 1,800 stores around the country in the last decade, and they have created more experiential customer connections while reaching new audiences and driving sustainable growth. These brands are known as "omnichannel" brands.
"Omnichannel is being wherever the customer is and wherever they want you to be at all times," said Kevin Campos, who leads Fifth Wall's Retail Fund investments in omnichannel brands. Omnichannel is all about engaging with customers in person and helping them understand the brand and how it fits into their lives, and also serving customers online whenever that becomes more convenient. Customers are encouraged to go back and forth between the two, and the best companies are going to be the ones that can merge those two experiences.
"This matters for the retail industry because this group of new, emerging retail concepts is so much larger than anyone truly appreciates. Their sales are in the tens of billions of dollars when taken in aggregate. There are thousands of these emerging retail concepts. It's truly a large-scale movement," Campos said.
For retail landlords with insight into the future of retail, you can anticipate those challenges and find the next great users of retail space. One of those examples, Campos said, is that of flexible office space, which has seen a lot of growth. They're seeing dozens of other new uses for retail, including healthcare, education, and childcare, and is happening in places across the country.
"This changing environment's actually a fantastic opportunity for landlords who take a proactive approach to this new generation of retailers. If they move early and they move thoughtfully, they can engage with them and become the go-to for this entire new generation of retail concepts that we think are going to be the strongest, enduring brands of our time," Campos said.
Fifth Wall aims to create "deep, experiential ecosystems" that aren't just for retail, but for commerce and activity. Landlords now, more than ever, are the curators of retail, and backers of the retail fund are looking to explore ways that retail can transform into the next stage of its existence.
"Our partnership with Fifth Wall helps us support some of the most promising, up-and-coming brands as they expand their focus from exclusively online retail to brick-and-mortar stores," said Cushman & Wakefield Executive Chairman and CEO Brett White. "We look forward to continuing our collaboration, leveraging our global platform and expertise to help the next generation of retailers deliver an innovative customer experience."