"The next four to six months are going to be tough"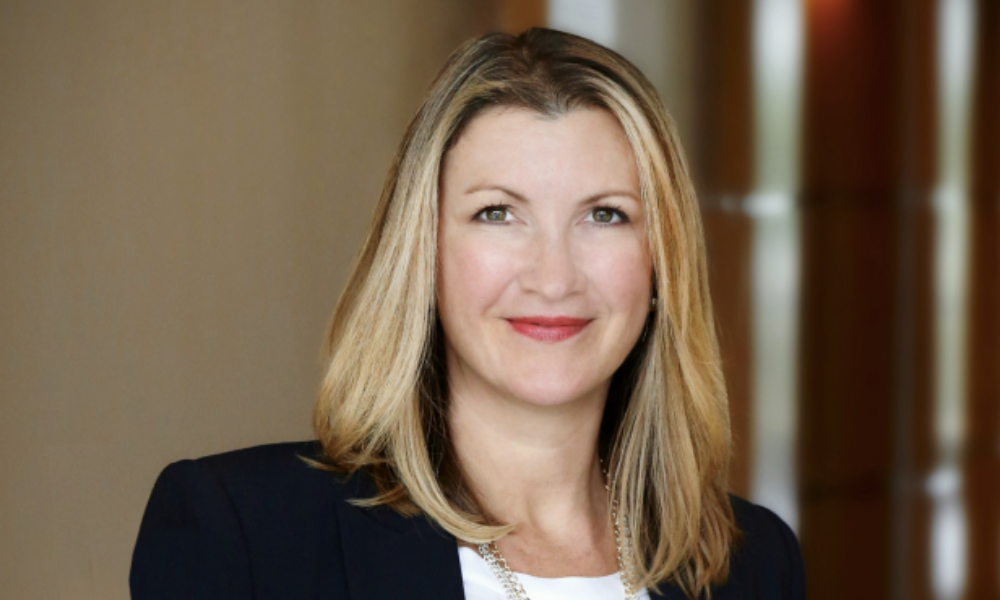 While much has been written about the softened housing market enduring the dual strains of rising rates and inflation, less focus has been placed on the commercial real estate segment. Yet, according to a new poll, much concern swirls around the space – with 70% of respondents expressing worry about the CRE market for the remainder of the year.
The findings emerged from the Investor Sentiment Report for fall 2022 prepared by LightBox, a commercial real estate data platform. It highlights the contrast from forecasts voiced earlier this year as it pertains to office investment sales and the future of the workforce. Survey respondents were spread across industries – including brokerage, investment, lending, property due diligence and valuation. Analysts monitored ongoing shifts in the economy and shared investor predictions based on this year's data.
Mortgage Professional America spoke to Tina Lichens (pictured), senior vice president, broker operations, at Lightbox, to gain more insight into the findings. She explained how the report covers a number of fronts, including an exploration into the top CRE industry threats; which industries are the likeliest to come out on top during a recession; the state of multi-story industrial buildings; the impacts felt from labor shortages, supply chain issues and rising costs as offices go hybrid; predictions on inflation and recession, and what industry investments will look like under each scenario.
Read more: CRE data provider Lightbox acquires zoning advisory firm
Before providing insights, Lichens described her background as context for the report findings. She was one of the founding partners of Real Capital Markets (RCM) more than 20 years ago, and joined LightBox about three and a half years ago. RCM is the leading marketing and transaction platform for investment sales, with a full 50% of all institutional property – hotels, industrial, apartment buildings trading in the US going through the platform.
"So, we see tons of volume," Lichens explained, along with all the ups and downs that have happened over the course of the last 20 years. "I'm not a mortgage professional by any means," Lichens cautioned. "But having been building out our debt capital markets platform and seeing all the investments sales activity and having worked that client base for so many years, we bring a pretty unique perspective."
As for peering into 2023, she suggested her perch is as close to having a crystal ball as can be achieved: "Across LightBox, we've got clients of pretty much every juncture of a deal," she said. "We've got the buyers and sellers and the brokers and mortgage brokers and due diligence professionals, environmental professionals and appraisers. Everyone has their own niche and their own unique perspectives. And that's what's so exciting for us because we get to look across not only the whole industry as far as asset types, but every type of deal. For example, RCM and some of the due diligence professionals – they see things before the rest of the market sees them. So we get that leading indicator perspective with interviewing and talking to and working with those customers. We have our finger literally on the pulse of what's happening because we're doing thousands of transactions literally every week across LightBox."
Read next: New survey sheds light on COVID-19's impact on CRE professionals
One thing that immediately struck her when looking through the study's findings was the lack of optimism. But she noted the mood is differentiated between those who went through the Great Recession and a younger generation of professionals who did not endure the housing industry collapse from 15 years ago.
"Investment sales brokers are eternally optimistic," she said. "It's just in their nature. Buyers and investors are probably a little more measured; certainly, due diligence professionals and appraisers by nature are a little bit more measured. I was expecting more optimism than we got," she added. "People that are older like me look back to the Great Recession, and that's our benchmark – 'how does this measure up against that?' I think people who are newer to the industry really don't have a benchmark, and it's more challenging for them. They're more optimistic than the people who've seen all of the ups and downs we've had."
The younger set may be in for a rude awakening, she suggested: "What we're hearing is that the next four to six months are going to be tough," she said. "That's what you see in the survey results. The latter half of '21 and the first half of this year of '22 was crazy. All this pent-up demand just came flooding; transactions were happening. In the summer of this year, everything just really came to a halt," she added, intimating there may be tough times ahead.
In addition to finding that 70% of respondents are concerned about the future of CRE, key findings of the report include:
80% of survey respondents expressed that recent market changes have impacted hiring plans.
Industrial demand is outpacing supply with multi-story industrial buildings and robotics the wave of the future.
Office vacancies remain a concern, but tech firms show positive momentum with addition of high-amenity campuses markets around the country.