Data from LightBox reflects opinions as wide-ranging as the commercial sector itself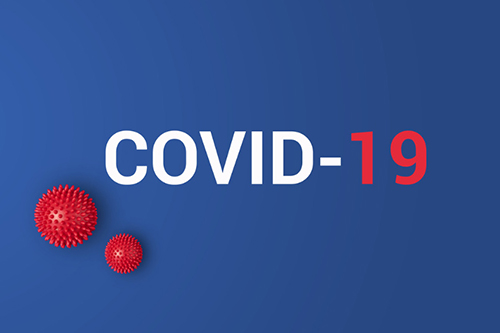 Recently released survey results from LightBox show a commercial real estate industry still coming to grips with the brutality of COVID-19's assault on their businesses. While the responses are varied enough to provide room for optimism, few of those surveyed between April 9 and 14, which included due diligence consultants, appraisers, commercial brokers, lenders and investors, envision a rapid recovery once COVID-19 is ultimately in the country's rear view.
The fact that the results are as eclectic as they are points to the overall strength of the commercial space prior to the pandemic. Over 70 percent of survey respondents said their firms were operating at at least 50 percent capacity, with fewer than 20 percent reporting they were operating at less than half capacity.
"The market was really, really healthy going into [COVID-19]," says LightBox principal analyst and author of the report, Dianne Crocker. "It took the wind out of the sails of a market that was really active in January and February."
When asked about deal flow, lending and due diligence, however, the sector's challenges become clearer: Over 73 percent of respondents said projective projects had slowed or stopped during the survey period, while another 32.5 percent complained of a lack of new listings. Other sources of difficulty included increased urgency around completing deals that were already in the works and delays due to renegotiating properties.
Respondents are also having problems completing deals for the clients they have been able to secure. 35.9 percent said lenders have been reluctant to provide funds for commercial properties. A distressing 45.6 percent of respondents said deals had been delayed because of a lack of site access, with 37.7 percent reporting having difficulty obtaining property data.
"Lenders, investors and their consultants are all struggling with logistics: identifying available local inspection resources and coordinating site visits around tenant-imposed access limitations," said Alan Agadoni, general manager of environmental consulting and engineering solutions for LightBox in comments that accompanied the report. "All are dealing as best they can with data gaps in their Phase I ESA reports due to accessibility of buildings and, in some cases, government agency files and records."
Crocker says she was most surprised by the sentiments expressed around the COVID-19 recovery, which were more pessimistic than she was expecting based on the strength of the market pre-COVID-19 and the prevailing sentiment at the time the virus first ploughed into the country. Fifty-three percent of respondents expect a full recovery to take until at least August, including 24 percent who think it could take until 2021. The 20 percent who thought the recovery would be wrapped up by July may be rethinking their answers.
"I kind of expected, as of early April, that folks would be looking more to the June timeframe for recovery. It was interesting to me that they were a little less sanguine than I expected them to be," she says.
Crocker remembers sitting on a bench in March, listening to analysts talk about a rapid V-shaped recovery that would have the country opened up and back to work on May first. That rosy dream has been all but blacked out by the ongoing COVID-19 nightmare. Crocker says a rapid recovery will depend on two factors, both unknowns.
The first is whether or not the coronavirus is even contained. With an inconsistent and haphazard approach to relaxing anti-COVID-19 measures unfolding across the country, the chances for another flare-up of the disease remain high.
"A setback," says Crocker, "will hurt confidence, and confidence is what makes commercial real estate tick. That confidence has to be there before we start to see investors wade back into the water."
The second unknown is just what percentage of the newly unemployed end up staying that way. There is no way for commercial real estate, hyper dependent on employment as it is, to thrive if millions of consumers are forced to curtail their spending because of a lack of income.
"The way that unemployment numbers break down, between the temporary and the permanent, is going to play a huge role in the demand for commercial real estate," Crocker says.