Preliminary data from the MBA shows that 2019 is most likely going to set records when it comes to originations for multifamily and commercial properties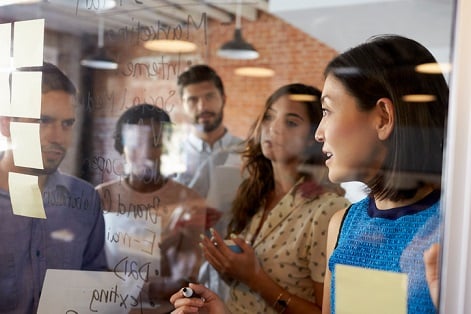 It's looking like 2019 will be a record-setting year when it comes to commercial and multifamily originations.
According to preliminary estimates by The Mortgage Bankers Association (MBA), commercial and multifamily originations were up 7% in the final quarter of last year, to end what was already a strong year in the market.
"Commercial and multifamily borrowing and lending hit a new high during the fourth quarter of 2019, surpassing the previous record from the second quarter of 2007," said Jamie Woodwell, MBA's vice president of commercial real estate research. He added that a pullback in lending by Fannie Mae and Freddie Mac suppressed multifamily borrowing but growth in other property types made up for that.
A rise in originations for industrial, office and health care properties contributed heavily to the overall increase in lending volumes when compared to this same time in 2018. MBA noted a 67% year-over-year increase in dollar volume for industrial property loans, a 33% increase for health care properties, office space originations were also 29% higher in volume and loans for retail properties were up 13%. Multifamily property loan originations were down 4% and hotel property lending fell quite a bit at 25%.
Commercial Mortgage Backed Securities (CMBS) saw a massive increase in dollar volume of 81% when compared to the fourth quarter of 2018. Commercial bank portfolio loans were up 13% and there was a 9% increase for life insurance companies. Fannie Mae and Freddie Mac loans were the only investor type to see a drop. The dollar volume of GSE loans decreased 30%.
Almost all property types saw significant increases in originations when compared to the previous quarter in 2019. Loan volume for industrial properties jumped up 58%, hotel originations were up 46% and retail properties saw a 29% increase in originations. For office properties and multifamily properties went up 22% and 7% respectively, and only health care property loan volumes were unchanged compared to the third quarter.
When looking at the year as a whole, initial indications are that 2019 set new records, with double digit growth in mortgage bankers originations, as well as new highs in originations for banks and life insurance companies, according to Woodwell. Preliminary measure shows origination volume for commercial and multifamily activity was 13% higher than in 2018. Health care properties saw the biggest surge in originations with an increase of 92%. Industrial property was up 50%, office properties saw a 23% increase and an 8% lift for multifamily properties. Retail property originations dipped a bit in 2019 with a 6% slide and hotel properties saw a decline of 19%.
It doesn't look like these conditions will end any time soon either.
"Low interest rates and solid property fundamentals should help 2020 continue the trend of record borrowing and lending," Woodwell said.