Gingerly expansion is expected in 2020, according to a new survey of North American brokers and industry analysts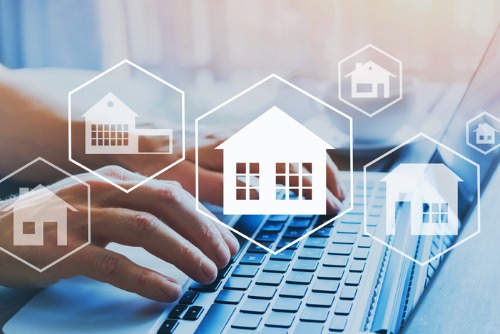 The commercial real estate market is looking cautiously optimistic this year, with medical office and industrial activity pulling the weight, while traditional office space flattens.
That's according to the 2020 Commercial Real Estate Market Survey by Transwestern and Devencore where brokers across 43 North American offices weighed in on what's in store this year.
While the office sector is expected to see improvements, it's predicted to be at a moderated pace as political turmoil and increased construction activity in some markets give respondents pause. Just over half of respondents believe office rents will be higher in 2020, elevated by new construction deliveries. Tenants are also taking longer to sign deals, according to the report. Forty-six percent of respondents say tenants will take nine months or less to sign a mid-sized deal, compared to 64% last year and a whopping 86% the year before.
In addition, businesses are fitting more people into less space.
"Tenants are getting creative with space efficiency with many opting to densify space in order to upgrade quality," the report stated.
There is some concern from brokers surrounding oversupply and rising construction costs. About 69% of respondents expect developments pipelines to either remain flat or edge up just a bit because of these concerns. Four out of five brokers surveyed expect investment interest and pricing also to stay flat or go up just slightly, signaling resilience in capital markets.
Activity in the medical office sector is expected to skyrocket throughout the year, with leasing activity, tenant walk throughs, rents and development all expected to be higher than 2019, due to robust demand. One area of concern for brokers is the growing cost to build these medical spaces, as well as healthcare regulations which would impact how these spaces can be used.
While the industrial market is expected to stay steady, respondents were less confident this year than last. Although conditions are predicted to remain healthy, the availability of new, desirable product is limited.
Half of respondents think rents will still go up, except in areas like Houston and Dallas/Fort Worth where there is the concern of overbuilding. Brokers also shared concerns of rising construction prices and lack of available land to build. "Generally, low supply, coupled with high demand from e-commerce, is forecasted to drive the market," said the report. Investment interest is expected to stay strong with about two-thirds of respondents expecting pricing to remain steady or slightly increase.
Northeast, Mid-Atlantic and West are some regions expected to exhibit stronger conditions in both office and industrial markets this year.
All in all, medical office space can potentially help boost the overall office market, while some practitioners may even choose to lease space in traditional office buildings, and it's no surprise that with e-commerce, brokers believe industrial will continue to thrive and outperform in 2020 due to tight market conditions and healthy expectations for e-commerce.