You might call it something of a safety net from the Captain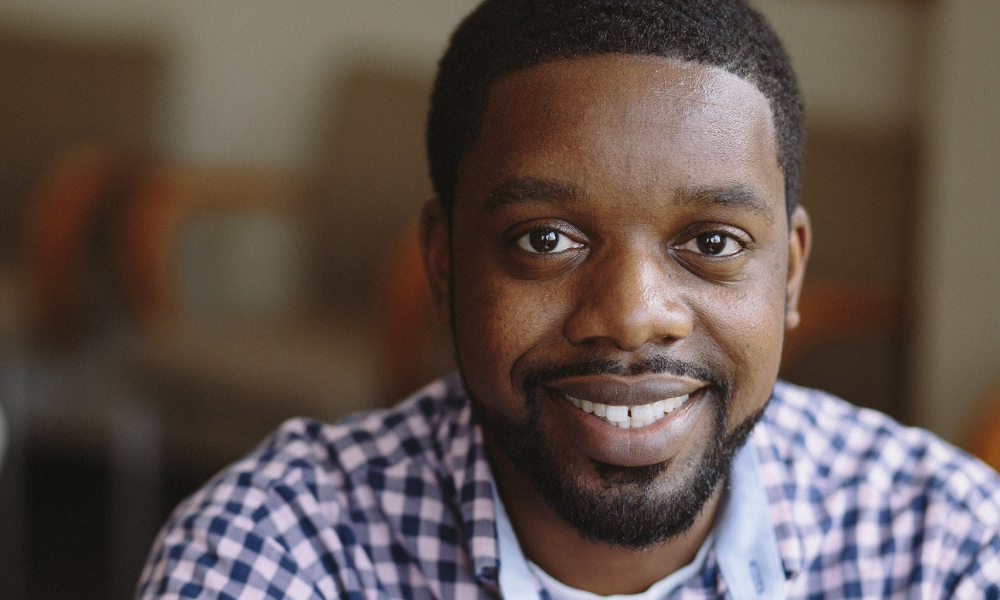 Homeowner anxiety over potentially skyrocketing insurance deductibles has risen as climate change worsens and natural disasters grow in frequency and intensity. Seeking to assuage such panic is Captain – a fintech platform that helps homeowners rebuild six times faster with its newly launched "Build Now, Pay Later" solution.
You could call it something of a safety net from the Captain. Here's the premise: Rather than having homeowners pay their deductibles p front, the Captain solution offers what is effectively a reprieve in enabling consumers to take up to 36 months with zero interest to pay it back. As a result, available assets can be earmarked for other pressing expenses to care for their families.
Mortgage Professional America spoke to Captain's CEO and founder Demetrius Gray to gain more insight into his brainchild. In addition to the 36-month pay schedule at no interest, the platform satisfies the insurance deductible payment at the completion of the repair work toward allowing insurers to process claims faster. Moreover, Captain incentivizes contractors to take on repair work by giving homeowners an advantage on their deductible payment, thus speeding up rebuilding.
Key to the Captain process are contractors, Gray suggested. "Our customers are contractors throughout the US," he said. "We have 50 today, and nearly 400 in backlog going through the approval process."
Next is the payments made to insurers: "There are really three payments that are made during the insurance claim," Gray explained. "The insurance company makes two of those and the consumer makes the third, which is the insurance deductible. What we realized is that in order to get those claims effectively billed and closed, there needed to be a solution to reassure the consumer that even though you may not have this money at this time, there's a program out there to extend that over time.
"The idea is that the contractor really pays for that program. When you think: Who's incurring the cost of capital here over time? It's because the contractor equally wants to see that ins claim close as quickly as possible so that frankly the large volume of claims they're having to deal with during disasters are resolved as quickly as possible."
Read more: Why American homebuyers will struggle to get insurance
Gray described the underwriting process at play using the new platform. "The way that we underwrite that is we know that frankly it's not a matter of willingness to pay that deductible. Sometimes it's' just a general question of 'I just need more time.' We want consumers to make the repairs that need to be made after a weather event occurs. Taking away any disincentive for them not to file the appropriate claim they should be filing is really important."
Insurers share the sentiment, Gray noted. "I think insurers want them to do the exact same thing: 'You've been paying for this insurance; you should use it. Yes, you have a larger deductible, but now there's a solution to sort of spread that out.'
"For the first year, spreading that out is 100% non-recourse. What we do is take payment in information, you attach a payment plan to a bank account, and we draft a small sum – normally $25 to $50 from your bank account based on when you tell us to – and then that's payback over the 12 or 36 months."
Read next: Time for the mortgage industry to face up to climate change?
He cited last week's severe hailstorms – with reported hail the size of ping-pong balls – in the Minnesota twin cities of Minneapolis-St. Paul as a recent natural disaster for which the Captain platform was poised to be utilized. The weather event was short-lived, but left thousands of homeowners reaching out to insurers in an aftermath that left heavy damage across the region in its wake.
"There were consumers who were not going to fully make their repairs because they had a larger deductible," Gray said. "Frankly the reason this matters so much is that as we have more severe weather events, deductibles are increasing.
"From a mortgage perspective, that underlying collateral is likely to fall in greater and greater disrepair because the consumer is like, 'I don't really have the 1% of home's value,' or 3% of home's value in some cases, to pay for the new roof, or new siding, or new gutters – whatever the case may be. And so it's really important to make sure they have alternatives so there's still an incentive to move along the path accordingly."
Such examples abound in the aftermath of the destructive Minnesota hailstorms, he noted. "We're seeing that right now," Gray said. "The one instance I saw was a $2,600 deductible for a middle-income household." The example was an ideal prototype of the type of consumer eligible to have their deductible payments paid over time: "Frankly the contractor can't, but Captain can," Gray said of the source one would turn to in order to spread out the payment.
MPA noted the serendipity of having launched the company at a time of inflation when the cost of everything has gone up. "We're not economists, but in this instance the sheer volume of price increases is certainly putting strong tailwinds to the program," Gray acknowledged. "It's about people knowing when there's a better solution for them."
San Francisco-based Captain was launched in May 2021 with an infusion of $104 million in capital, Gray said. The company runs an operations center in Louisville, Kentucky. Eligible insurers must have a rating of B-plus or better with the credit rating agency A.M. Best.