One lender is seeing a surge in investor interest in private financing for new construction and fix and flip products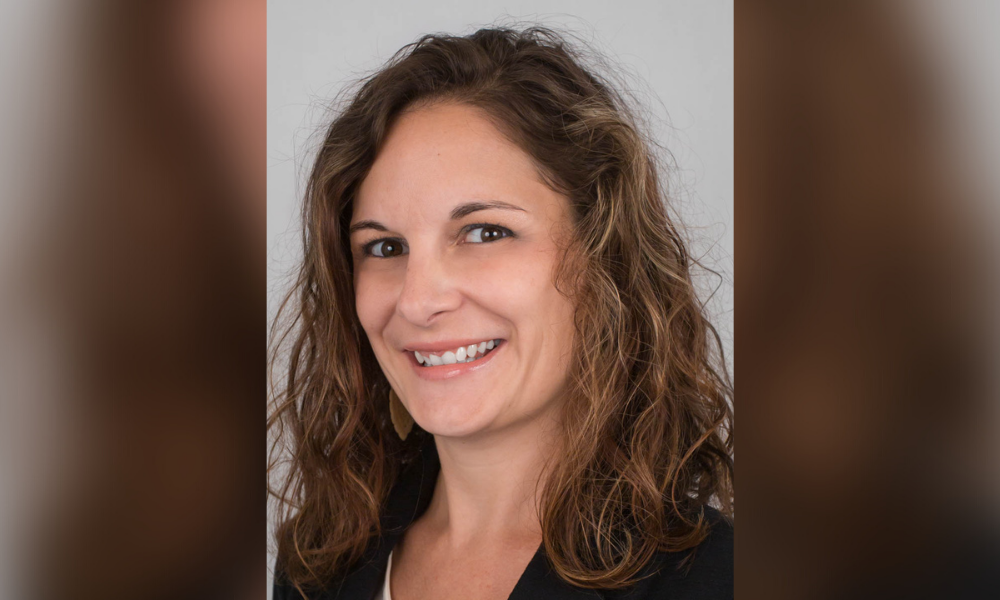 This article was produced in partnership with RCN Capital
Karen Surca of Mortgage Professional America sat down with Dana Montanari (pictured), assistant sales manager, and loan officer with RCN Capital to discuss the demand for new construction and non-QM financing for fix and flip projects
A new year is just around the corner. With renewed hope that the height of the pandemic is in our rear-view mirrors, lenders in the mortgage sector are turning their focus to offering lending products that are in high demand for both borrowers and savvy investors.
For Dana Montanari, assistant sales manager and loan officer with RCN Capital, the programs that RCN excels in are seeing a distinct turnaround in investor focus as we approach 2022, namely a groundswell for new construction projects and a renewed interest in RCN Capital's fix and flip program.
"As we slowly move away from the bulk of the pandemic, we are starting to see investors who are eyeing properties. I think that we will start to see properties hit back on the market a bit," Montanari explained.
"We are going to start to see foreclosures a bit more, not to the same degree as the great crash, but I see some turnover and opportunity for savvy investors who are eyeing these properties in the realm of fix and flip," Montanari added.
New construction ramps up in October
The potential for interested investors to utilize the non-QM products offered by RCN Capital to go in and help restore these properties for either resale or even as long-term rental opportunities are going up.
New construction is on the radar of many investors as well. The interest for both ground-up construction and restoring existing stand-alone properties plays well into the type of private financing that RCN Capital can provide.
"If you are looking at the trend from both ends where you have an existing property that needs to be flipped and sold or flipped and held. And then, in addition, you may have a house that needs to come down and be rebuilt, we have a credit box to our line to cover for both ends of this," Montanari stated.
The willingness of investors and investment groups to seize potential real estate opportunities has them hitting the pavement and going to see what properties may be available on the market and what properties may need investor support. This is where off-market properties have come into play, Montanari outlined.
"These investors are making a little bit of sunshine out of that opportunity," Montanari stated.
RCN Capital has recognized the increasing demand for these off-market properties as well and is actively partnering with investors who come into these types of opportunities. RCN Capital can provide private financing to investors to take over these properties from buyers and restore them for potential resale.
"Several of the investors that I work with who are doing the "Brrr method "where they Buy, they Rehab, they Rent, and they Refinance and keep it long term. They can use them as income moving forward," Montanari outlined.
The need for new construction
While fix and flip is seeing a distinct resurgence in the market, RCN Capital is seeing equal investment focus on new construction opportunities.
"A new construction product is a bit new to us here at RCN. We are just starting to see it take shape. We came out with a credit box for this product back in the summertime and have been honing on it as we move," Montanari summarized.
"We have just recently released some incredibly competitive pricing and updated our guidelines for all our investor products.
"Investors are a little perked up when it comes to ground-up construction again, due to the lack of available housing inventory. And if there is no more inventory, why not build it?"
RCN has approximately 30 loan officers currently working on its team. Nearly a fourth of these loan officers are actively working on ground-up deals currently. Devoting this degree of broker resources is another indication of the direction that investors are moving in the untapped area of new construction.
Other factors are at play, however. The cost of materials has started to level out and come down somewhat after several years of high costs. A trend towards city dwellers migrating out of the downtown cores during COVID has opened a second market opportunity for ground-up construction in outlying areas of major US cities.
Opportunities include new construction on vacant lots that have been zoned for building, as well as multifamily construction projects to help address the current housing shortage.
"Investors have been finding a lot of success in building in these secondary markets, in the suburban areas. The focus for ground-up construction is where there is a bit more space. We are not looking to build neighborhoods, rather looking to take a plot that's within an existing neighborhood and enhance it," Montanari pointed out.
The role of non-QM financing
With the potential for investors to utilize existing properties or build them from the ground up, the role RCN Capital and other non-QM lenders can play has become a vital piece of the mortgage lending landscape.
"I think it's important for brokers to partner and have a relationship with a private lender because it is only an additional outlet to help get these types of deals funded so they can make a bit more money," Montanari said.
NAMB- The perfect platform for RCN's alternative lending programs
"From a broker standpoint, if you're limiting yourself to just working with the banks, you have missed out on a huge part of the market, you have the opportunity to charge more points and make more money on a commercial loan than you would through a bank," Montanari concluded.
Dana Lynne Montanari, Assistant Sales Manager, joined RCN Capital in the summer of 2019 as a Loan Officer and was recently promoted to her new position due to hard work and extensive experience. Dana came to RCN with over ten years' experience in sales and client management.