Investors are sometimes slow to realize that the lowest interest rates don't always equate to the best value when it comes to securing a commercial loan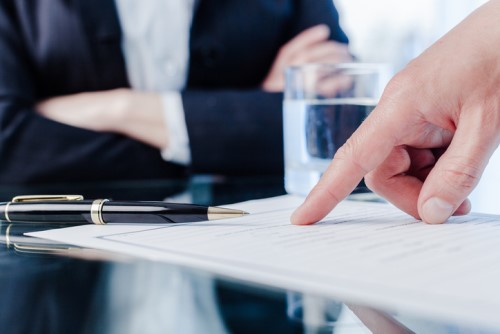 There are a growing number of loan products available when it comes to financing a commercial mortgage project, and low rates are an attractive incentive for many investors to strike while the iron's hot. Even though these lowered rates are enticing people to jump in from the sidelines, it is important to understand the differences between loans and which would be best for your unique needs.
In a recent blog post, Silver Hill Funding explores why it may not be your best option to choose the lowest rate for your next project.
Residential borrowers are notorious for constantly chasing the lowest rate, but investors aren't much better. Even more experienced investors get lured by low rates, putting aside the other details of the loan.
"This preoccupation with interest rates tends to minimize all of the value that you can bring to the table," said Silver Hill. "The simple truth is that the lowest interest rate does not always equate to the best value when it comes to a commercial loan."
When starting out on your client's next investment project, there are certain questions to ask in order to determine whether or not a borrower will require a loan with a higher rate that ultimately delivers a greater overall value.
What is the borrower's motivation for financing?
If a borrower has improved their credit score, they may be looking to refinance a hard money loan to lock in a lower interest rate. If a borrower is looking to take out a significant amount of cash from their property, they may need to accept a higher rate because lenders with the best pricing often will not approve a cash-out refinance request.
How much documentation is the borrower willing to provide?
"If your client wants to lock in the lowest possible interest rate on their commercial mortgage, they should be prepared to submit the full amount of documentation when applying for the loan," said Silver Hill.
This might include tax return documentation, which could be a major block for owners and investors.
"Borrowers who are unable or simply unwilling to provide tax returns certainly do have financing options, but most will come with a slightly higher interest rate," said Silver Hill. Paying a higher monthly payment is a small price to pay for getting approved for mortgage financing.
Is the commercial property regularly listed as "ineligible" within bank guidelines?
Though traditional lenders may be able to offer the lowest rates, they typically have the toughest restrictions with eligible property types. Additionally, certain property types carry increased environmental or turnover risks that traditional lenders try to avoid, including those that are home to business such as automotive, food service or hospitality. These properties may not qualify for the lowest bank rate, but it is better to understand the loan request of the borrower to better identify appropriate solutions.
Does the borrower require a fast closing?
"Borrowers will naturally want their loan to close in the shortest amount of time possible," said Silver Hill. "But they will eventually have to choose whether or not they're willing to trade a fast closing for the lowest possible rate."
This is because traditional banks or lenders that offer the lowest rates can take longer periods of time to close commercial loans. Choosing a faster closing over a lower interest rate allows the borrower to refinance a maturing commercial loan ,especially if the borrower is trying to purchase a property before the seller puts it back on the market.
Once you have these questions answered, you'll have a better idea of the rate range your borrower should anticipate with a commercial loan. "The good news: even if your client's needs don't match up with bank guidelines, they can still secure an attractive commercial loan that positions them for long-term success," said Silver Hill.