Around 35% of renters say upfront costs ruin their chances of securing a new rental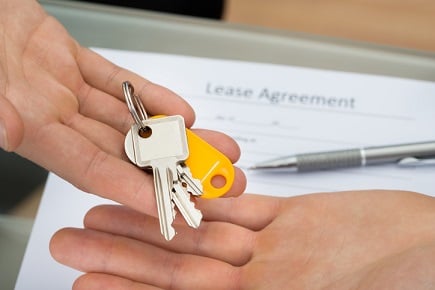 Upfront costs like application fees and security deposits continued to hinder renters from getting a new apartment, according to the latest Zillow Group Consumer Housing Trends Report.
Application fees typically cost $50 and may include a background and credit check to assess financial risk. Around 35% of renters said paying the upfront costs is their biggest obstacle in securing a rental.
Security deposits are generally required, with the typical deposit being $600. People renting single-family homes are more likely to see higher deposits, with a median of $850 and roughly 40% paying at least $1,000. However, they are least likely to shell out for an application fee, with less than half doing so. Renters in a multifamily building typically pay $500 and are 1.2 times more likely to pay an application fee.
"Renting a home provides flexibility to move more easily, whether for a new job, changing family circumstances, or any number of other factors. But that flexibility isn't free," said Zillow Chief Economist Skylar Olsen. "Renters face a number of upfront costs, including application fees and security deposits that can often run into the thousands of dollars, and not all groups of renters will feel these costs equally."
The median household income for renters is $37,500, compared to an average of $75,000 for homeowners. Only half of renters said they could afford an unplanned $1,000 expense, compared with 80% of homeowners.
Charging of upfront costs also depends on the location. Tenants are more likely to pay application fees at higher rates in the competitive rental markets in urban and suburban areas. Moreover, renters in the West (71%) and South (68%) are more likely to pay an application fee than those in the Midwest (56%) or Northeast (54%).
The report also found that renters of color are more likely to pay the fee, with landlords charging 73% of Latinx and Black renters, and 84% of Asian renters, compared to 56% of white renters. LGBTQ renters are also more than 1.4 times as likely to pay an application fee.
"There are sound economic reasons why renters in different places would pay different upfront costs to rent a home, as landlords try to cover the risks of unpaid rent, unexpected repairs, or surprise vacancies," Olsen said. "But the potential for discrimination against certain renters, whether overt or unintended, cannot and should not be discounted. Examining the different paths renters take to securing a home, and the different costs paid to get there can help to identify blind spots where the market fails to provide a level playing field."