Ocwen is already essentially out of business in the state – but now the attorney general's office is suing the embattled servicer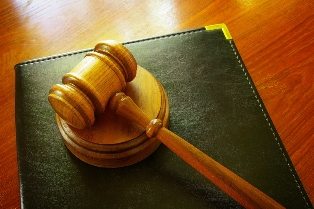 Suing Ocwen Financial seems to be the latest trend. Now Massachusetts is jumping on the bandwagon, with the state's attorney general announcing a lawsuit against the embattled servicer for alleged abusive servicing practices.
Ocwen is already effectively out of business in the state, according to a
HousingWire
report; Massachusetts was one of more than 20 states that slapped the servicer with enforcement actions last month for allegedly mishandling customer escrow accounts.
The state's Office of Consumer Affairs & Business Regulation prohibited Ocwen from acquiring new servicing rights, originating any new loans, and servicing any mortgages in the state. The regulator ordered Ocwen to transfer all mortgages it serviced to other servicers, according to HousingWire. Ocwen has asked a court for an injunction against the order, saying it would cause "significant harm" to Massachusetts customers.
But now Massachusetts' top law enforcement official is pitching in against the servicer. According to the office of state Attorney General Maura Healey, the state is suing Ocwen because the servicer charged Massachusettes homeowners for "unnecessary and expensive force-placed insurance policies, imposed excessive fees on delinquent borrowers, and failed to properly process escrow and insurance payments."
The lawsuit also claims Ocwen failed to correct errors on borrower accounts or respond to borrower disputes, HousingWire reported.
"It is alarming that one of the nation's largest mortgage loan servicers has proven itself to be incapable of properly handing homeowners' mortgages in Massachusetts," Healey said in a statement.
Related stories:
Ocwen challenges CFPB's constitutionality
Ocwen woes continue as yet another state sues