It's not just because of refis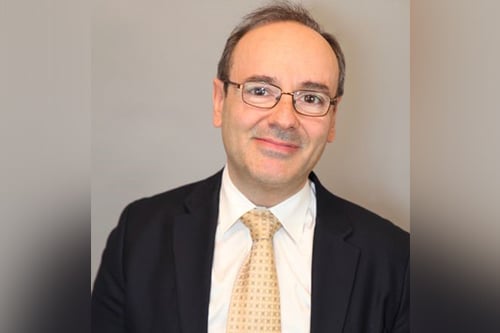 Las Vegas has the highest unemployment rate (13.8%) of the 51 American metro areas with over one million people. The city's core industries of hospitality, tourism, and gaming have all been decimated by the COVID-19 pandemic. Visitors to Vegas, according to the Las Vegas Convention and Visitors Authority, numbered 1.9 million in October, down 49.4% year-over-year. The engine of that city's economy is sputtering.
Leo Vekslin (pictured), branch manager and senior loan advisor at C2 Financial in Las Vegas, has had the best year of his career. With the local economy around him in tatters he, and other Vegas mortgage professionals, have still managed to enjoy huge volumes this year. According to Vekslin, that volume isn't just driven by refinances. Las Vegas, and some surprising parts of Nevada, have enjoyed healthy purchase markets despite the dismal local economy.
"With casinos closing and the tourist industry so weak in Las Vegas, there should have been a significant impact on the market and home values," Vekslin said. "But there hasn't been really, because we have a lot of folks moving to Las Vegas from California."
Read more: How one broker is managing crazy year-end volume
Out of state buyers have kept the market busy enough that Vekslin hasn't had to do any marketing of his own this year. COVID restrictions and tighter lending guidelines have been headaches for him, but Vekslin's business has been steady since lenders started lending again in the spring.
Vekslin has been closing more loans than ever in northern Nevada too. Those same California buyers, he explained, are taking advantage of work from home infrastructure and low rates to buy $700,000 condos in Incline Village on Lake Tahoe. He attributes this Californian spike in homebuying to the new geographic freedom employees enjoy in a work from home reality, as well as a favourable tax picture. California, Vekslin said, has such a high tax rate that living in Nevada makes a lot of sense for these new Californian buyers.
While buyers from California have saved Vekslin's year, he's aware that 2021 might not be so easy for a Las Vegas mortgage pro unless the local economy recovers. Right now, he's focusing on delivering the best possible customer service to keep realtors happy for when the refi boom tapers off more completely. He's developing a deeper understanding of the non-QM space too, knowing that this area should likely generate a deeper purchase pipeline if the California buyers lose interest in Nevada before the local economy has fully recovered.
Read more: LO crosses billion-dollar mark
For all the volume he's enjoyed this year, Vekslin is cognizant that for this market to be sustainable, the local Las Vegas economy needs to start moving again. For that, he's pinning his hopes on the vaccine.
"If jobs don't come back the market here could potentially take a real significant hit," Vekslin said. "Because the tourism industry is not the same. Another huge factor is that the convention industry may not come back for a while, and that's a huge number of jobs. But it still could change, because of the recent developments with the vaccine… If there's a big success with that and numbers start coming down, we may have a faster recovery."