Multifamily veteran explains why she's still bullish on the space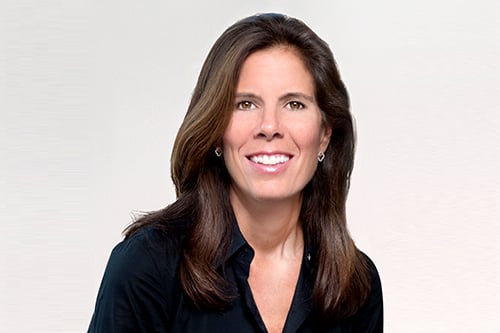 Michele Evans (pictured) has spent her whole career in multifamily and has, in the past few months, reached a near pinnacle of that side of the business. In August, Evans was made executive vice president of multifamily at Fannie Mae, promoted from her previous role as COO of multifamily at Fannie. Now she has let MPA in on why she specialized in the space from the start and why, after a year of struggles for the multifamily space, she's bullish about a resurgence.
Evans studied finance at Tulane University and thought she might be an accountant when she graduated. Like so many others in the mortgage and real estate business, however, she discovered that she preferred tangible assets and human relationships to numerical abstractions and hasn't looked back. In the time since she started, Evans has seen the industry change dramatically and, despite short-term shocks in the multifamily space she remains confident in its future.
"The good news is, as it has been for a while, that demographics are still on our side, despite the disruption caused by the pandemic," Evans said when asked about her outlook for multifamily. "The national outlook is cautious, but personally, I'm a little more bullish than that. We're challenged, but still having a great production year. Interest rates are still at very low levels."
Evans began her career at DRG Financial Corporation. There she worked as an analyst, underwriter, and originator. Wanting to learn more about the investment side she helped a local owner manage his portfolio in a role more focused on sales and acquisitions than financial management.
Read More: Why a portfolio manager just left an 11-year career at Fannie Mae
She got that financial experience when she joined Fannie Mae in 1992. Evans explained that she was drawn to working for a "company with a mission" and a chance to get in on the ground floor of Fannie's then-new DUS program.
Evans took in several key lessons during those early years in her career. She said that learning the credit side of the business was key to her later success and advised young mortgage professionals to spend time underwriting multifamily assets to get a real sense of what that entails. She learned how crucial relationships are in this industry and still finds joy in doing business with the same people she was working with 30 years ago. She also learned to embrace change, take risks, and try new sides of the industry.
"Looking back, I learned more from changing roles than anything else," she said.
As COO of multifamily, Evans focused first on her team, highlighting diversity and inclusion in an effort to reflect the diversity of renters in the multifamily space. She led a digital transformation, too, away from paper spreadsheets and Post-It notes towards a Salesforce-enabled system and their DUS Gateway. Those systems enabled Evans' team to capture meaningful data and move quickly based on that data.
Read more: Ahead of a Black Friday like no other, what's the outlook for retail?
In her new role as executive VP for multifamily, Evans said her biggest task has been the central challenge of 2020: managing a $370 billion book of business in the middle of a pandemic. She's tackled it head-on, meeting with over 100 customers since taking the reins in August and engaging with her team in an empathetic, sometimes vulnerable day. In humanizing her leadership, Evans believes she's been able to better connect with a team she already knows well as they stay focused on business objectives in a personally, professionally and emotionally challenging time.
While Evans is bullish about the outlook for multifamily, she is keenly aware of the challenges ahead. With faith in her team, however, she's confident.
"Of course, there are many things we don't know yet, like will there be a widely available effective vaccine? Will there be another stimulus?" Evans said. "Our focus is on serving the market and financing stable homes for people who need it, and we have the tools and the team to get that done. Next year will likely be challenging. But I'm confident that we can meet the challenge, and I'm proud to be leading the business at such a pivotal time. Home is more important than ever right now."