Mortgage industry cuts are afoot, but one state remains a mystery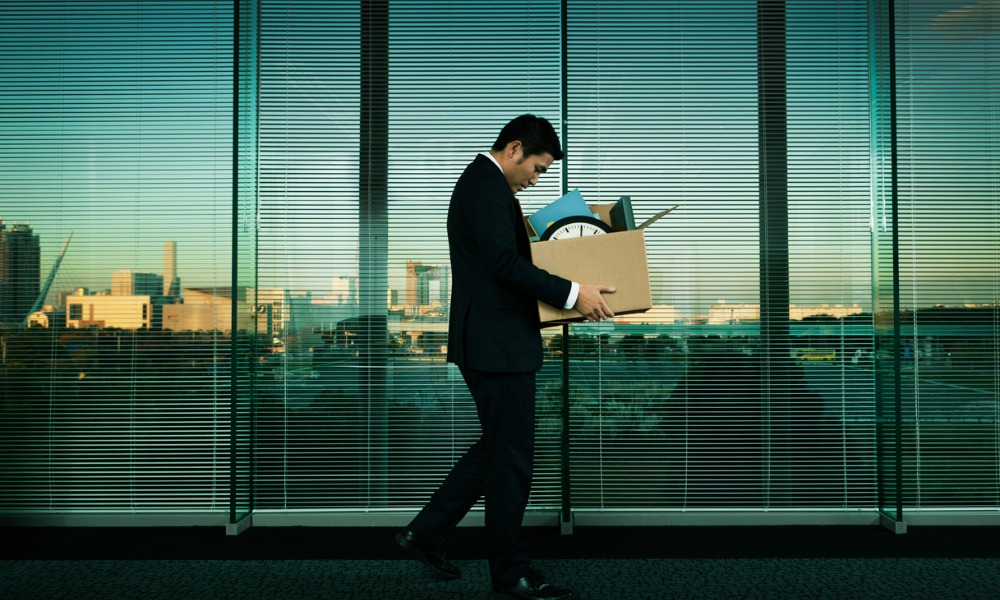 The mortgage industry is braced for layoffs as interest rates rise, but knowing which states experience cuts is contingent on transparency, which differs wildly from one state to the other. By that measure, Arkansas may be the least transparent state in the US in terms of disclosing layoffs.
For the most part, states are open about companies laying off workers. Firms are compelled to report such furloughs as part of the Worker Adjustment and Retraining Notification (WARN) Act, required to notify workers of imminent job cuts.
Arkansas, however, operates a little differently than most states. No evidence of layoffs exists on the Arkansas Division of Workforce Services website – ostensibly the portal in which layoffs would be detailed. No WARN notices exist – let alone those related to layoffs in the mortgage industry.
Read more: Mortgage industry braces for huge layoffs
MPA reached out to the agency in efforts to secure recent layoff notices. A representative struck the request down: "Due to confidentiality requirements, the Arkansas Division of Workforce Services (ADWS) does not publish or disseminate specific company data," division chief Jay Bassett wrote in an email. "Pursuant to Arkansas Code Annotated 11-10-314, we are required to hold this information confidential, and therefore, are unable to disclose this information to the public."
MPA went further in attempts to reach records, reaching out to the Arkansas Department of Commerce to determine if information could be secured through the Freedom of Information Act or the state Open Records Act that would typically be employed to secure documents from government agencies.
No dice. Dana A. Hall, chief privacy officer and associate general counsel for the Office of Legal Services at the Arkansas Department of Commerce reiterated the state's hard stance in releasing information.
"The WARN Act offers protection to workers, their families and communities by requiring employers to provide notice 60 days in advance of covered plant closings and covered mass layoffs," Hall wrote in response to a request for information by MPA. "This notice must be provided to either affected workers or their representatives (e.g., a labor union); to the state dislocated worker unit; and to the appropriate unit of local government. It does not require notice to the Press."
But, such information would be available if MPA were a resident of Arkansas.
"Please be advised that pursuant to A.C.A. §25-19-105 (a) (1) (A), public records are only available to "… any citizen of the State of Arkansas," Hall wrote. "It appears from an analysis of your request, including a review of your company website and web search for your listed area code, that you are not a citizen of Arkansas. Given this, ADWS is unable to provide you any documents in response to your request. The basis for this restriction to citizens can also be inferred from Ark. Code Ann. § 25-19-102 which indicates the purpose of the FOIA is to allow "electors", in other words citizens, to learn of the activities of government and armed with that information, to participate more effectively in the democratic process."
Read next: Zillow makes more job cuts
MPA then reached out to Karyn Tierney, director of consumer services and legislative affairs at the Arkansas Securities Department. In response to MPA's query, she emailed a list of mortgage companies in her state – a robust compendium listing thousands of industry players. Additionally, she volunteered that Arkansas has weathered the storm of shifting market conditions well enough to avert layoffs so far. "We really haven't seen a downturn yet," she said. "We're still seeing the same level of applications received pretty much the same as it was this time last year. Hopefully it'll still that way. In the area I live in there are three new housing projects coming up within just a couple of miles of me. We don't need a downturn."
But Hall added: "I will save both of us some time by letting you know that the information you seek under a FOIA request would be exempt from disclosure pursuant to Ark. Code Ann.§ 11-10-314 which explicitly states that such information is exempt from the Arkansas Freedom of Information Act of 1967."
The mortgage industry is braced for major layoffs amid a climate of rising interest rates. MPA will be able to report on most of these layoffs – but Arkansas appears to be the exception that proves the rule.