Good relationships with real estate agents are among the most valuable assets of any mortgage broker's business. But how do you make yourself valuable to them in turn?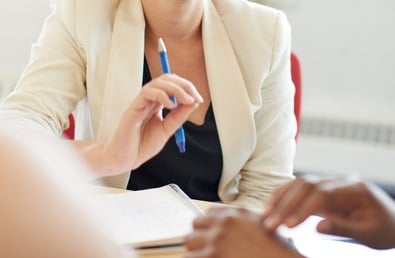 Good relationships with real estate agents are among the most important assets of any mortgage broker's business. And the best way to gain those assets is to be an asset to the real estate agent in return. So what's the best way a loan officer can make himself valuable to real estate agents?
"The biggest question for mortgage lenders is: if realtors are still the number one referral source, what do they look for?" said Ray Rodriguez, regional mortgage sales manager for TD Bank's metro New York region. "No one's the same, and there's no blanket answer."
To find out, TD Bank conducted a survey of real estate agents at last month's Triple Play Conference in Atlantic City, N.J. According to Rodriguez, the survey aimed to find out what real estate agents valued in a mortgage loan officer.
"What do they look for in a mortgage lender?" Rodriguez said. "What brings them anxiety? What are the difficult parts of the mortgage process?"
The answer isn't necessarily having the lowest rates in town, according to Rodriguez. The survey found that the vast majority of realtors – nearly 80% – value efficient communication and responsiveness ahead of all other concerns.
"What do people look for overall? Transparency and good communication. That's involved in any relationship in life, right?" Rodriguez said. "…Real estate agents as a whole really don't care about interest rates. They just want to make sure their customer is taken care of and that they have their closing date. They almost rely on the customers to do due diligence with the interest rates."
And real estate agents believe that the need for communication extends to the borrower, too; more than 31% said their borrowers were concerned or confused by the paperwork required by a mortgage.
"When mortgage professionals send out disclosures they can be 40 or 50 pages," Rodriguez said. "That's why you really need a trusted mortgage professional to sit down and walk you through it.
"You have to provide transparency and you have to make sure you're a good communicator," he said.
"Overall, that's what the industry can learn. Make sure you keep everyone in the loop, and make sure you take the time – really take the time – to go over the disclosures with the customer. We need to do a good job educating both the customer and the real estate agent."
Related stories:
Customer service is your biggest differentiator
What it takes to make it as a Branch Manager