Q2 is typically a strong quarter for net operating income growth, but not this year due to COVID-19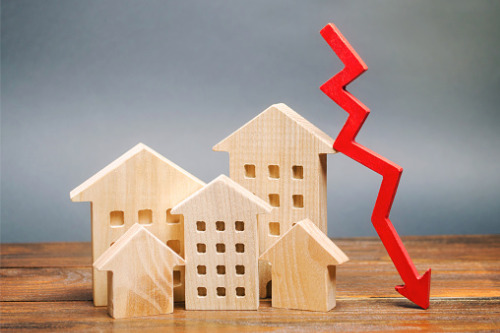 The Freddie Mac Multifamily Apartment Investment Market Index (AIMI) fell into negative territory over the second quarter.
The index recorded a 0.3% decline in Q2 2020, down from the 1.8% quarterly increase in Q1 2020. Annually, AIMI climbed by 6.1% as mortgage rates decreased for the fourth consecutive quarter.
"The second quarter index is the first to reflect the negative conditions created by COVID-19 on the market. This was the first time in index history where AIMI and net operating income (NOI) were negative together in the second quarter," said Steve Guggenmos, vice president of Freddie Mac Multifamily Research and Modeling.
Usually a strong quarter in terms of net operating income growth, the second quarter saw a 1.2% NOI drop nationwide and in all markets except for Philadelphia. The last time that a second quarter posted a drop was 11 years ago, according to Freddie Mac.
Contributing to the AIMI quarterly decline was mixed property price growth. The nation, along with 14 metros, reported property price contraction. Meanwhile, nine metros experienced growth, and two had flat property prices over Q2.
Guggenmos said that despite the drop in the quarterly numbers, AIMI was 6.1% higher than a year ago thanks to another substantial drop in mortgage rates. AIMI was up across the US and in all metros but Orlando and Phoenix.
For the fourth straight quarter, mortgage rates plunged by more than 60 bps on an annual basis, down to 67 bps in the second quarter.