The House Financial Services Committee chairwoman calls Kathleen Kraninger's actions as CFPB head "a betrayal" of consumers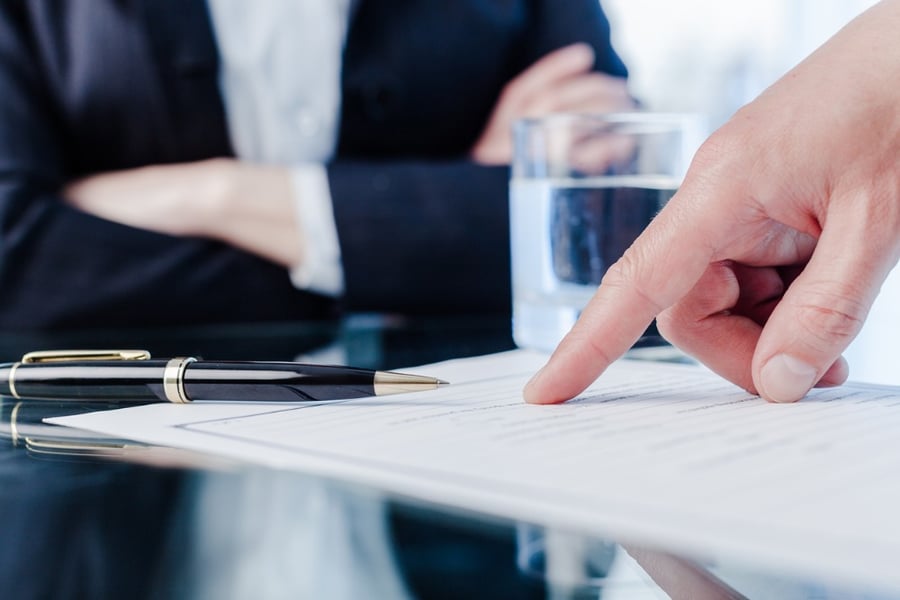 House Financial Services Committee Chairwoman Maxine Waters came out swinging against the director of the Consumer Financial Protection Bureau at a Thursday hearing, calling Kathleen Kraninger's actions as agency head a "betrayal" of consumers.
Waters did not mince words as she opened the hearing.
"I would like to welcome Director Kraninger to what I hope will be her last appearance before this committee as CFPB director," the California Democrat said.
Waters said that the economic and health crisis of COVID-19 – a crisis she said was "caused by incompetence and exacerbated by narcissism" –would hit the most vulnerable Americans the hardest.
"The scale of the crisis is unprecedented," Waters said. "Today we learned from the Bureau of Economic Analysis that the gross domestic product decreased at an annual rate of 32.95 in the second quarter of 2020, which is the largest drop ever recorded."
Waters said that a strong CFPB was needed now, with record numbers of people filing complaints about financial institutions.
"We know that consumers are reporting major hardships in working with payday lenders, mortgage servicers, credit card companies, and the credit reporting bureaus. They are reporting long wait times, inconsistent information from consumer representatives, and a lack of follow-up," Waters said. "Unfortunately, our witness today, Consumer Bureau Director Kathy Kraninger, has done next to nothing of substance about any of this. Instead, she has focused the Consumer Bureau on weakening critical consumer protections, relaxing enforcement against financial institutions, and undermining the agency from the inside."
Waters took Kraninger to task for the actions the CFPB has taken since March, including rolling back regulation on payday, car-title and installment loans and weakening Home Mortgage Disclosure Act (HMDA) reporting requirements.
Waters was particularly harsh on Kraninger for rolling back regulations on payday lenders.
"It is shameful to open the floodgates to predatory loan products that trap consumers in a cycle of debt at any time, but to do so during a pandemic is egregious," she said. "It is hands down the most anti-consumer action you have taken as director, and given your record, that's saying a lot."
Waters also said that by weakening HMDA reporting requirements, the CFPB was making it easier for lenders to discriminate. She accused Kraninger of "willfully hindering the ability of the Consumer Bureau, researchers, journalists, advocates and others to detect redlining and patterns of discrimination in mortgage lending."
Waters also slammed Kraninger for issuing a proposed rulemaking to make "substantial changes" to the Qualified Mortgage rule.
"You may not remember the financial crisis, but I and members of this committee do," Waters said. "We included this standard in Dodd-Frank because the proliferation of unaffordable and predatory mortgage loans was a central driver of the 2008 financial crisis and caused millions of families, and especially borrowers of color, to lose their homes.
"These actions are just the latest that you have carried out to sabotage the very agency you have been entrusted with leading," Waters said. "Your actions are a betrayal of the consumers you are tasked with protecting."
Kraninger, however, defended her record, particularly when it came to protecting consumers against discrimination and her handling of the COVID-19 pandemic.
"Under my leadership, the CFPB is taking steps to help create real and sustainable changes in our financial system so that African Americans and other minorities have equal opportunities to build wealth and close the economic divide," she said. She pointed out the bureau's recent lawsuit against Chicago-based Townstone Financial, which was accused of using its advertising to discourage Black borrowers from applying for mortgages.
Kraninger also said the CFPB was working hard to protect consumers during the pandemic, insisting that she was proud of the agency's "excellent work."
"We have worked to expand our reach to consumers to provide them with actionable, useful information about their rights, options, and expectations in the marketplace for consumer financial products and services," she said. "…The bureau has also developed a new, targeted supervisory approach, called Prioritized Assessments, to focus on those markets and institutions that pose the greatest risk of consumer harm as a result of pandemic-related issues.
"We remain fully engaged in the execution of the Bureau's critical mission, including continued progress on our regulatory agenda which is relevant to the pandemic and ultimate economic recovery, as well as our supervisory and enforcement work," Kraninger said.