An opening-bell drop of nearly 1,900 points triggered a regulatory device designed to prevent market crashes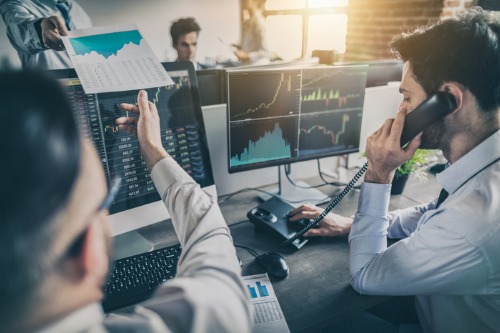 Trading was halted on Wall Street this morning after stocks took a nosedive at the opening bell.
The Dow Jones plummeted 1,884 points, or 7%, at the opening bell, according to an Associated Press report. The drop triggered a "circuit breaker" – a regulatory device put in place following the 2008 financial crisis to prevent market crashes. The circuit breaker suspended trading for 15 minutes. Trading has since resumed, the AP reported.
The drop followed similar stock drops in Europe after investors, already wary due to the COVID-19 outbreak, were spooked by a fight among major oil-producing countries, the AP reported. Stock indexes in London and Frankfort fell by more than 7%, while the benchmark in Italy plummeted 11%.
Oil prices are down about 20%. The drop in oil began when oil-producing nations failed to agree on cutting output, according to the AP.
Wall Street's opening-bell sell-off this morning followed two weeks of steady declines.