Criticisms of the move claim UWM is limiting choice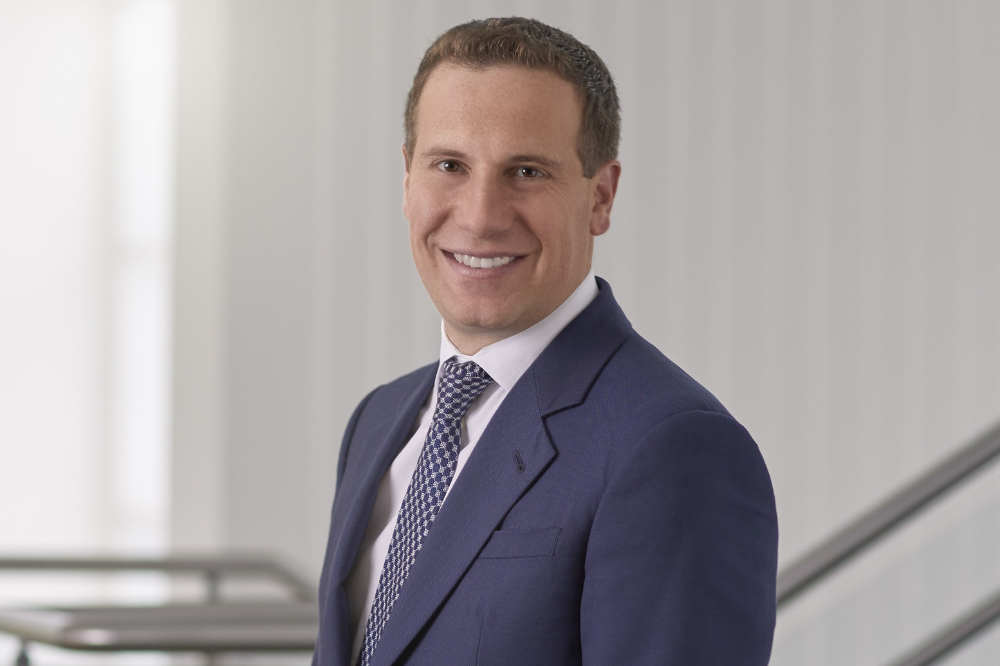 Mat Ishbia's announcement is already making waves. The president and CEO of United Wholesale Mortgage said on Thursday that his company, the second-largest nonbank lender in the country, would no longer work with brokers who partner with Rocket Mortgage or Fairway Independent Mortgage Corporation. He accused those companies of "hurting the wholesale channel," and believes the move will be beneficial to brokers in the long term. The move has been greeted with concern and condemnation from Rocket and at least one key industry association.
In the wake of his announcement, Ishbia (pictured) spoke with MPA to share why he made the decision. He explained some of the mechanics behind it and repeated the allegations against Rocket and Fairway that prompted him to take the step. Leaders at Rocket and the National Association of Mortgage Brokers (NAMB) also shared their criticisms with MPA describing the move as an extreme action that limits choice. Ishbia, however, described it simply as part of his focus on the broker channel.
"The lifeblood of mortgage brokers are loan officers and real estate agents," Ishbia said. "And these two companies are attacking them in very aggressive, some would say underhanded, ways. As the CEO of the largest wholesale mortgage lender and the leader of the wholesale channel in a lot of respects, I have to protect the broker channel and do the right thing… We're not going to help fund the people trying to put mortgage brokers out of business.
"To me, it's a simple move. We've done 25 things to help brokers grow and this is just one of the 25 things."
Ishbia alleged that Fairway had been "attacking" loan officers to join their retail operations while "saying inappropriate and negative things" about mortgage brokers. He accused Rocket of going directly to real estate agents, getting them licensed as loan officers "to cut mortgage brokers out of the business." While he acknowledged that these actions are fully legal, he described his decision as a choice not to help brokers who help those companies.
Rocket Mortgage has described the move as damaging to brokers' ability to choose while offering some combative words of their own.
"The incredible growth of Rocket Pro TPO, which had a 125% increase in business in 2020, clearly has Shore Mortgage [sic] very concerned," said Austin Niemiec, Executive VP of Rocket Pro TPO in a statement. "Today's move decimates the idea of the free and open market that is so critical to the broker community. We continue to advocate for the right of brokers and consumers to choose how they secure home financing. We do not support restricting consumers' options – whether it is through economic and social pressure or intimidation tactics."
Read more: Fannie Mae adds to board of directors
Ishbia denied limiting brokers' choice in his decision, citing a universe of 73 other wholesale lenders that brokers can work with. He also denied that this is motivated by a decision to take market share from key lenders with both wholesale and retail divisions. He stated that he's not planning to add any other lenders to the list. In his announcement, he said that brokers have until March 15 to sign an addendum declaring whether they will work with UWM, or with Rocket and Fairway.
Rocket's criticism of the move was echoed by the president of the NAMB Kimber White.
"We're not sure this is even legal. It certainly isn't ethical. And it doesn't represent the American way of free enterprise," White said in a statement.
When presented with that statement, Ishbia alleged that Rocket is the NAMB's largest donor. He pointed to vocal support of the decision from brokers on social media, including in the comment section of the Facebook Live Video in which he announced his decision. He claimed, as well, that at the time of comment 93% of responses to the online addendum were in favor of UWM.
In addition, he stated that UWM's decision had been run past legal counsel.
Ishbia typified his decision as part of a "long game" for the broker channel. He noted the example of Zillow cutting some real estate agents out of the market and claimed he's trying to protect brokers from suffering a similar fate.
"We're going to always stand up for brokers," Ishbia said. "This is not UWM trying to take away choices. This is not a limited pool like Coke or Pepsi. There's 75 lenders out there that do great things and there's nothing that [Rocket and Fairway] offer that brokers can't get elsewhere...This is me saying 'let's just draw a line in the sand and do the right thing for each other in the wholesale channel'."
When reached by MPA, Fairway Independent declined to comment on this story.