CEO reveals what's behind the deal…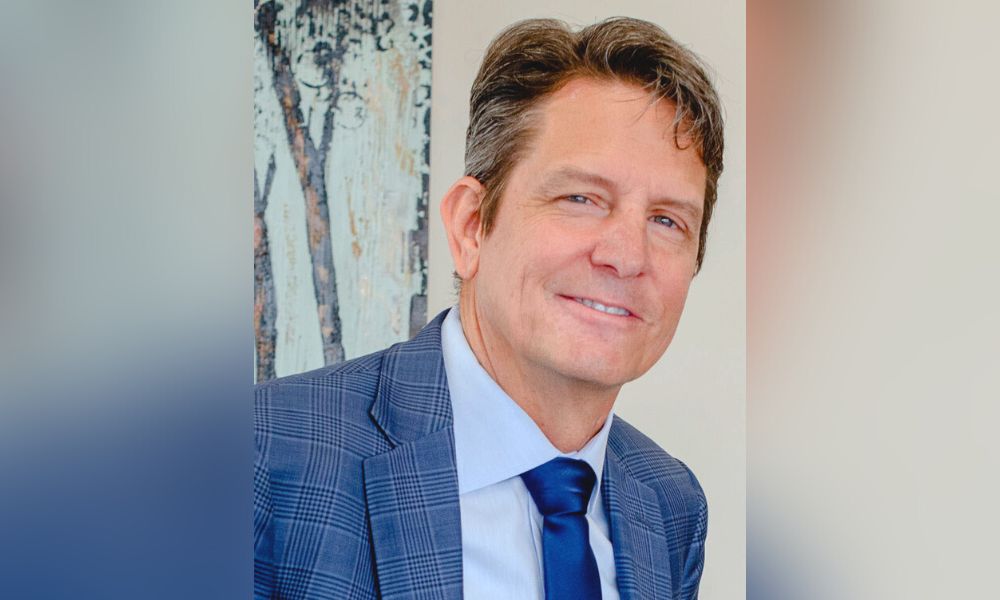 California-based Doorway Home Loans has merged with Priority Mortgage in Ohio, largely as a way to soften the blow of a challenges fueled by rising rates, the former firm's top executive told Mortgage Professional America.
"This is yet another example of how smaller, independent mortgage banks are looking to merger and acquisition opportunities as a way to just weather the challenges associated with an increasing interest rate environment and the changing economic landscape that we all face," Doorway Home Loans CEO Matt Danilowicz (pictured) said during a telephone interview with MPA. "Given that we've seen interest rates effectively double in the course of just six or nine months, the sticker shock with borrowers has been substantial."
Statistics bear out the need to look for other ways to stay afloat, he suggested: "The Mortgage Bankers Association has basically tracked that the industry as a whole has lost about 40% of its originations. So, for any business, that kind of shock in terms of reduction in top line revenues is enormous."
Having assessed the lenders' financial position, the decision to merge was solidified. "Luckily, Doorway and many companies have a couple of great years where we're able to establish a good war chest of operational success and liquidity to get through this period. For many companies, this is really an opportunity to reassess and look at their goals. In the case of Priority Mortgage, they said 'hey look, we just think we'd be more successful as part of a larger enterprise. We can have a little more economy of scale, a little more synergy.' And that led to us having conversations to bring our two companies together."
The merger allows Doorway Home Loans to essentially have a hub in a part of the country where it already has loan officers originating loans, Danilowicz noted.
Read more: Doorway Home Loans taps new chief capital markets officer
"Here's what it really comes down to," he said. "Number one, we're able to combine our two production pipelines – their loan originators join our loan originators. in the world of mortgage banking, volume typically allows us to command improved pricing, improved service, and just an overall better execution on the sale of our loans to aggregators and investors when we can pull together a large number of loans when we sell. So, in that regard, just by raising our top line revenue, that's a help to both companies.
"And then the other dimension to this is from our perspective, as a California-based company. For a long time, I've been looking to find an East Coast-based based operation that could help us provide better operational support to our East Coast-based loan originators. Doorway in the last couple of years has expanded into 30 states, so we're now licensed in 30 states across the US. Most states with the exception of the northeast – which is a tough regulatory environment, we're not so active there – but in other parts of the country we've got loan officers scattered about. I wanted to give them better access to folks in their time zone but also people who are culturally a little bit closer to their sensibilities and create an environment that would be a little more comfortable for our Eastern-based loan originators. So now having this hub in Columbus, Ohio, really ensures our borrowers will be better served, our loan officers will get better attention. So there's a great synergy from that as well."
Read next: Lending options to combat rising rates, escalating home prices
Danilowicz stressed there would be no layoffs resulting from redundancies stemming from the merger. "There might be one or two people that end up exiting the business more of their own volition, but we have sufficient volume coming in. They were a successful, well-run business prior to this acquisition, so we're not going to have to make any of those changes. And the beauty of it is, quite frankly, there's a big wage differential between Columbus and Southern California that we can take advantage of, which is great. It allows us to expand and keep our business growing but with a lower cost base."
Other than the buyout of a few branches and brokerages, Danilowicz – CEO for six years – said the deal represents the first time Doorway Home Loans has merged with another independent brokerage firm. For the time being, no name change is planned for Priority Mortgage, but loan officers in the region will now identify themselves as being associated with "Priority Mortgage powered by Dooorway Home Loans," the CEO added.