Lender's star-studded ads were named #1 and #2 by USA TODAY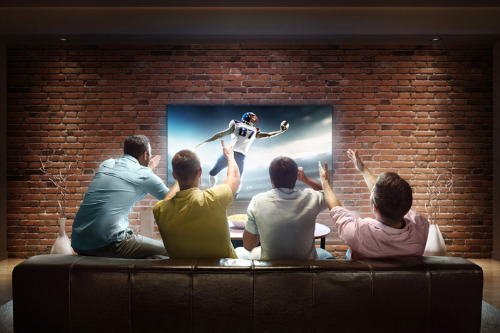 Tom Brady wasn't the only one winning on Sunday night. Two 60-second ads from Rocket Mortgage placed first and second on USA TODAY's Ad Meter. The spots, which starred comedian Tracy Morgan, put borrowers in hilarious situations as they learned the difference between "pretty sure" and "certain."
The USA TODAY Ad Meter is based on panelists' opinions, ranking the ads on a 10-point scale.
According to the USA TODAY, this is the first time one brand has secured the top two spots since 2007 when Budweiser achieved a double.
The ads also featured actor and former wrestler Dave Bautista as well as Chargers defensive lineman Joey Bosa.
Morgan, famous for his time as a cast member on "Saturday Night Live" and "30 Rock," spends both ads leading borrowers through situations he's "pretty sure," they'll make it through – like a snake-infested campsite, a pro wrestling match, and an alien invasion.
The backdrop of a global pandemic and widespread economic damage proved somewhat challenging for advertisers. Despite the light tone struck by these Rocket ads, the company's CEO emphasized that they also serve to reinforce the importance of home.
"With our 2021 Super Bowl spots, we are bringing awareness to the importance of home and demonstrating how we continue to enable more Americans to achieve the dream of homeownership," said Rocket CEO Jay Farner. "Whether through our digital solutions, our skilled mortgage bankers or mortgage brokers in local communities across the country."