The new hires all have more than 20 years of industry experience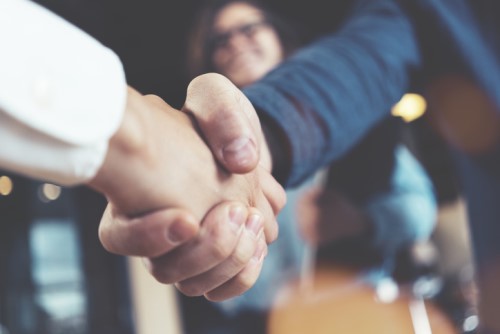 RoundPoint Mortgage Servicing, one of the nation's largest non-bank mortgage servicing companies, has added five executive-level mortgage servicing professionals to its senior management team.
Michael Shidler has been hired as vice president of claims and loss management, responsible for RoundPoint's Default Claims Division in its Dallas operation. Shidler has 20 years of mortgage servicing experience managing multiple teams across diverse functional areas within mortgage default. Most recently Shidler served as vice president of default for Nationstar Mortgage/Mr. Cooper. He also held multiple positions during an 18-year tenure with CitiMortgage/CitiFinancial, Citigroup (formerly Associates Financial Services), most recently senior vice president of default management, where he oversaw default claims, loss analysis, loss management and default repurchase.
Working out of RoundPoint's Dallas location, Frank Ciesielski has been hired as vice president of servicing transfers. Ciesielski oversees loan administration, including loan boardings and servicing transfers. His background includes senior leadership roles of sizable scale with 25 years of experience in operations, quality control, profit and loss management, loan modifications and a concentration in acquisitions and loan transfers. For the last four years, Ciesielski has served as vice president of acquisitions, loan modifications, portfolio management for Nationstar Mortgage/Mr. Cooper. He's also held various positions with Homeward Residential, Beal Bank, Fiserv Lending Solutions and Dovenmuehle Mortgage.
Chalise Freitag also joins RoundPoint's Dallas operation as vice president of corporate compliance, leading various compliance initiatives including regulatory relations, anti-money laundering/fraud and policy and procedure administration. Her 12 years of legal experience include serving as general counsel and senior vice president for ClearSpring Loan Services, Inc., where she oversaw all legal and compliance matters for the mortgage servicing and debt recovery company. As senior counsel for litigation management for Homeward Residential, Freitag served as an in-house litigation attorney for one of the nation's largest independent servicers of sub-prime mortgage loans. She also worked as a litigation attorney for two private law firms.
Roman Vega was hired for a newly created role, vice president of marketing. Based in RoundPoint's Charlotte, N.C., headquarters, Vega is responsible for developing and implementing the overarching strategic vision for RoundPoint, including branding, marketing and communications initiatives. Vega brings more than 20 years of consumer marketing experience for brands such as the Coca-Cola Company, Nike and Under Armour. Prior to joining RoundPoint, Vega worked as vice president of marketing for Cardinal Financial Company, LLC, senior category director - basketball for Under Armour, and director of category brand marketing for New Era Cap.
RoundPoint has also hired Ronda Schrader as vice president of investor reporting. Her primary responsibilities are to manage the investor reporting operation in RoundPoint's Charlotte office. A 20+ year industry veteran, Schrader previously worked at TruHome Solutions managing investor reporting, cash and mortgage insurance. At Bridgefield Mortgage and NovaStar Mortgage, she managed and assisted in structuring all loan administrative departments in servicing. In addition, she previously served in various capacities within loan administration at Mellon Mortgage Company, formerly Metmor Financial.
Founded in 2007, Charlotte, N.C.-based RoundPoint services more than $75 billion worth of mortgage assets as a fully licensed subservicer for commercial banks, credit unions, mortgage companies, and hedge funds.
Related stories: