Workers are flocking to popular resort destinations – and staying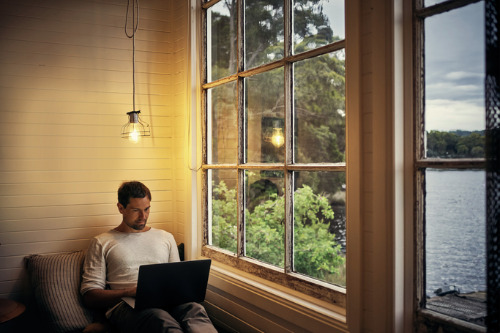 As work-from-home becomes the "new normal" during the COVID-19 pandemic, more homebuyers are flocking to popular resort destinations – and staying.
A new study from proptech firm Redfin found that the housing markets of popular second-home destinations are heating up, becoming full-time residences for homebuyers who have the luxury of working remotely.
Read more: More Americans consider moving due to climate change threat – Redfin
And the study revealed that El Dorado County in California, which straddles the southern portion of Lake Tahoe, came in first place as the US county with the hottest housing market.
Closely following El Dorado in the number two slot is Deschutes County in Oregon, which is about four hours southeast of Portland. The county has access to the Cascade mountains, millions of acres of national forest, and contains the vacation towns of Sunriver and Bend.
And in third place is Ocean County in New Jersey, on the Jersey Shore.
Redfin ranked US counties on year-over-year growth based on the following metrics in September 2020: median sale price, median days-on-market, number of homes sold, and share of homes that sold above list price.
The net inflow of Redfin.com users searching online for homes in each county during the third quarter also factored into the rankings.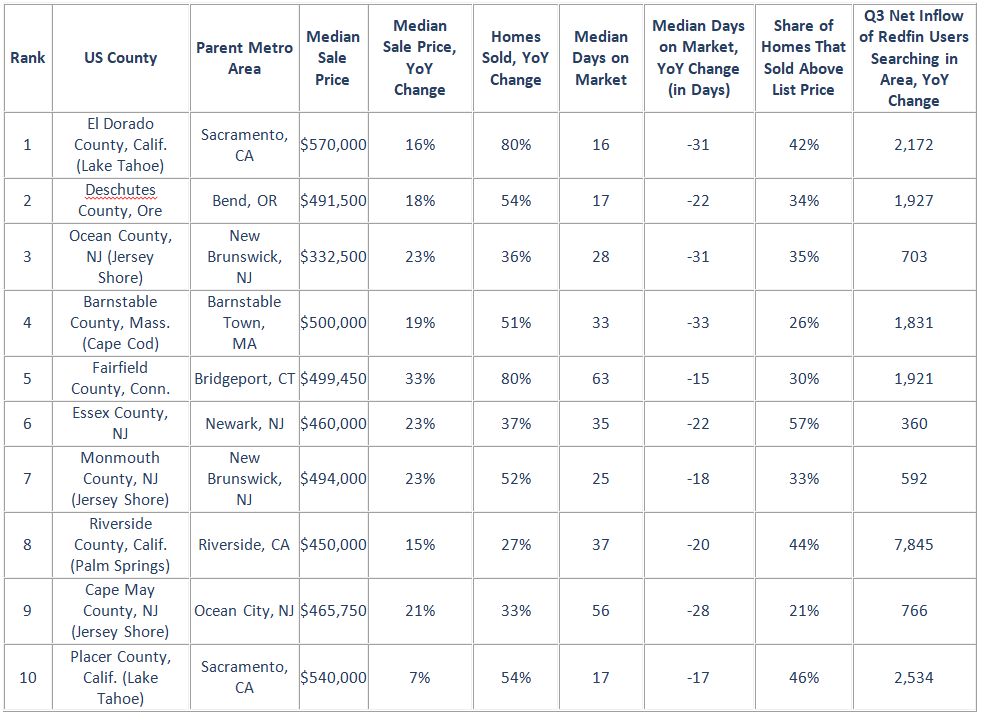 Housing market summary of US counties that have heated up the most (September 2020)
Source: Redfin
On the other end of the spectrum, most of the counties with housing markets that are cooling down are home to dense, relatively expensive cities.
Queens County in New York ranked first on the list of housing markets that are cooling down, followed by Kings County, NY, and Bronx County, NY. All three are in New York City, which saw a greater net outflow of Redfin.com users than any other metro area during the third quarter.