Number of vacant residential properties down, but foreclosure activity "stands at a precipice" and "already on the upswing", warns report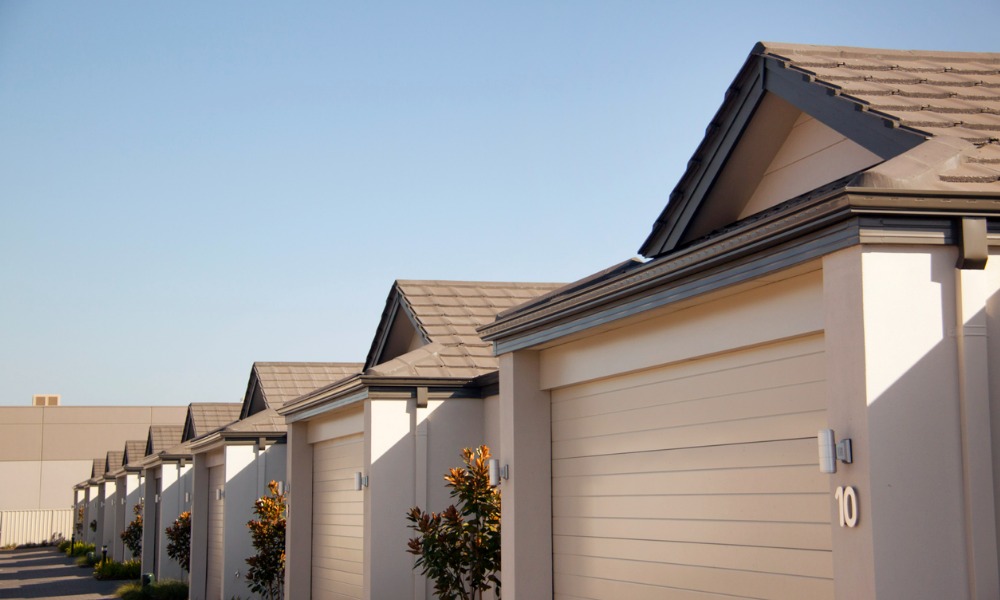 There are more than 1.3 million 'zombie' homes in the US - with New York state having the highest number of residential properties sitting vacant due to foreclosure notices, according to a new report by property analytics firm, ATTOM.
A 'zombie' property is a home left vacant by homeowners who have defaulted on their mortgage and expect to lose it in the pending foreclosure. However, the property title remains in the homeowner's name along with all financial responsibilities.
A total of 1,312,410 homes, representing 1.3% of the housing market – the equivalent of one in 75 residential properties – sit vacant and are in foreclosure status across the country, the report said.
Read more: Which housing markets have been most vulnerable to COVID?
The fourth-quarter Vacant Property and Zombie Foreclosure report examined county tax assessor data for some 99 million residential properties for vacancy, divided into foreclosure and owner-occupancy status.
Only metropolitan areas with at least 100,000 residential properties as well as counties with at least 50,000 such properties were included in the report.
Six of the seven states with the highest number of zombie foreclosures are in the Northeast and Midwest, while New York continues to have "the highest number of zombie properties in the US" (2,049 in Q4), followed by Ohio (925) and Florida (907).
Significantly, ATTOM's report also revealed that the number of residential properties in the process of foreclosure stands at 223,256 – up by 3.6% from the third quarter of 2021 and up by 11.6% compared to the same period last year.
However, among pre-foreclosure properties, a total of 7,432 residential properties facing possible foreclosure in the US were vacated by their owners in the fourth quarter of 2021 – down quarterly by 1.4% from 7,538 and annually by 2.4% (7,612) for the fourth quarter of 2020.
The number was down quarter over quarter as well as year over year in 25 states.
The portion of pre-foreclosure properties that have been abandoned into zombie status also dropped slightly from 3.5% in the third quarter of 2021 to 3.3% in the fourth quarter.
ATTOM stressed that out of the country's total stock of 98.8 million residential properties, the portion represented by zombie foreclosures "remains miniscule".
The report said: "Just one of every 13,292 homes in the fourth quarter are vacant and in foreclosure, down from one in 13,060 in the third quarter of 2021 and one in 13,074 in the fourth quarter of last year."
It added that "for the moment", the fourth-quarter zombie foreclosure numbers showed that the decade-long housing market boom "continues marching ahead", despite the ongoing economic threat of the pandemic.
However, it warned that "the foreclosure scenario stands at a precipice", with the number of zombie properties "likely to increase over the coming year".
It added: "That's because lenders can resume taking back properties from homeowners who fell far behind on loan payments during the pandemic, following the recent end of a 15-month foreclosure moratorium that affected most mortgage payers."
Much of that will depend on how many delinquent homeowners will be able to work out repayment plans, the report pointed out.
Read more: New CEO confronts crisis in default mortgage space
Todd Teta, chief product officer with ATTOM said: "Zombie foreclosures are in a holding pattern this quarter – at least for now. They're still totally off the radar screen in most parts of the country, with none in most neighborhoods.
"But that's probably going to change soon because lenders can now return to court and take back properties from owners who can't keep up on their mortgage payments. Foreclosure activity already is on the upswing. So, depending on how fast cases wind through the courts, it's probably just a matter of time before zombie properties begin creeping back into the mix."
Rick Sharga, executive vice president at RealtyTrac, an ATTOM company, added a caveat, saying: "Market dynamics – strong demand coupled with historically low inventory of homes for sale – suggest that we shouldn't see a significant increase in zombie foreclosure properties anytime soon, even with foreclosure activity increasing.
"Most financially-distressed homeowners should be able to sell their home rather than go through a lengthy foreclosure process where they'd ultimately abandon the property."
In response to the report Craig Torrance, CEO of Mortgage Contracting Services (MCS), which specializes in foreclosures and the inspection and maintenance of these types of properties, told MPA: "The pandemic triggered a great deal of confusion and inactivity in the foreclosure market that is just beginning to work itself out. We expect increased movement across the industry through Q1 and Q2 next year."