The pandemic crippled the sector, but he is hoping to right the ship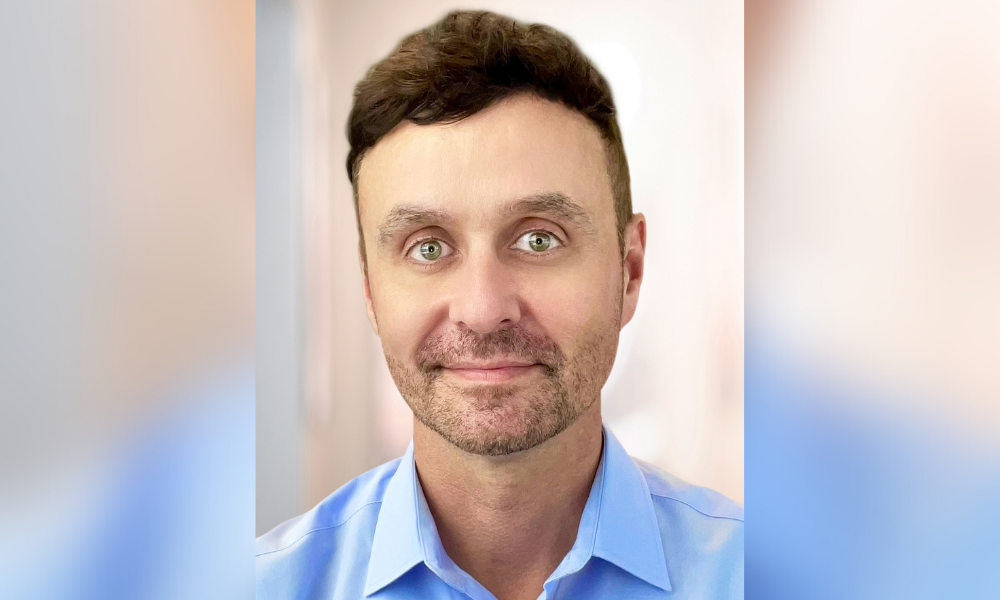 A subject not often talked about by originators is the prickly issue of foreclosures. After all, who wants to discuss what is ultimately seen as a sign of a failure in the homebuying journey, particularly for those on the receiving end?
Yet, the mortgage default space is a necessary link in the chain, performing an essential if less glamorous role as, ultimately, a repossessed property requires maintenance and even extensive work prior to going back on the market.
And while it's widely accepted that the mortgage industry benefited hugely from the pandemic, the default space did not. When the moratorium on evictions and foreclosures was first announced in March 2020, the sector effectively ground to a halt.
With no cash flow, companies specializing in foreclosures and the inspection and maintenance of these types of properties were forced into making swinging cuts.
One such company, Mortgage Contracting Services (MCS), which also works in the disaster restoration space, reputedly experienced a 75%-80% drop in revenue.
Read more: Mortgage Contracting Services reveals new CEO
The person now tasked with redirecting the firm is newly appointed CEO Craig Torrance (pictured), a man ideally qualified to right the ship, judging by his past record.
A Scotsman with a background in automotive engineering - a fiercely competitive sector largely dependent on highly structured just-in-time delivery systems - he subsequently worked with four investor groups, strengthening their balance sheets and transforming them into financially viable businesses.
Speaking to MPA, Torrance acknowledged that default companies had experienced a torrid time during lockdown, with "next to no revenue coming in".
He said: "The people that cut grass, changed locks and did inspections on properties were our network. Thousands of people do this work for us, but they've had no employment through the pandemic."
Torrance takes over the role at a critical point. Now that the moratorium has ended there is an expectation that foreclosures will increase, but he said he was unsure how many former employees would return to the industry, or how the sector itself will shape up compared to pre-pandemic days.
Nonetheless, with more than a million properties currently at risk of foreclosure the sector might well be heading towards a recovery of sorts.
The latest figures would suggest that this is the case. According to mortgage data firm Attom, the share of properties with foreclosure filings went up by 34% in Q3 compared to the previous quarter, amounting to a total of 45,517 properties and representing a 68% increase from a year ago.
Foreclosures also went up by 24% in September compared to August. However, placed in context, the data shows that the figures remain abnormally low and 60% lower than in 2019 during the same period, before the pandemic hit.
Asked if he thought business would pick up from where it had left off before March 2020, Torrance said: "Volumes will come back as the moratoriums have ended. However, it's a different space (now). The labor market has been reshaped. The people that did this work, who would show up and do an inspection on a foreclosed home, may or may not do that work now."
Read more: Mortgage Contracting Services CEO to step down
To place that in context, companies such as MCS normally have thousands of inspectors across the country checking over properties every day, assessing repairs, before hiring contractors to do the necessary work.
This could include repairing air conditioning and heating units, damaged floors, and leaky roofs, all managed through a network of vendors prior to handing the property back to investors.
He warned that it could take up to a couple of months for volumes to come back and up to a year to return to pre-pandemic levels, but he added that the crisis had only served to highlight another deep-rooted problem in the sector.
"I think it's a great business and it's been highly refined over the years, but it's tied to one market - a counter cyclical market. When the economy is good, foreclosures are low, but when the economy's not so good, foreclosures are higher," he said.
Given the circumstances, Torrance said he would like to broaden the business so that it is "less tied to the default mortgage space" in order to become more resilient.
Nonetheless, he remained confident. "I think everybody's going to see a rising tide of volume and things will get better - business will be healthier and work will begin to flow through," he said.
Having spent a lengthy period doing due diligence before entering the default mortgage space, if anybody can be certain of that, it's Torrance.