Buyers, it seems, are unaware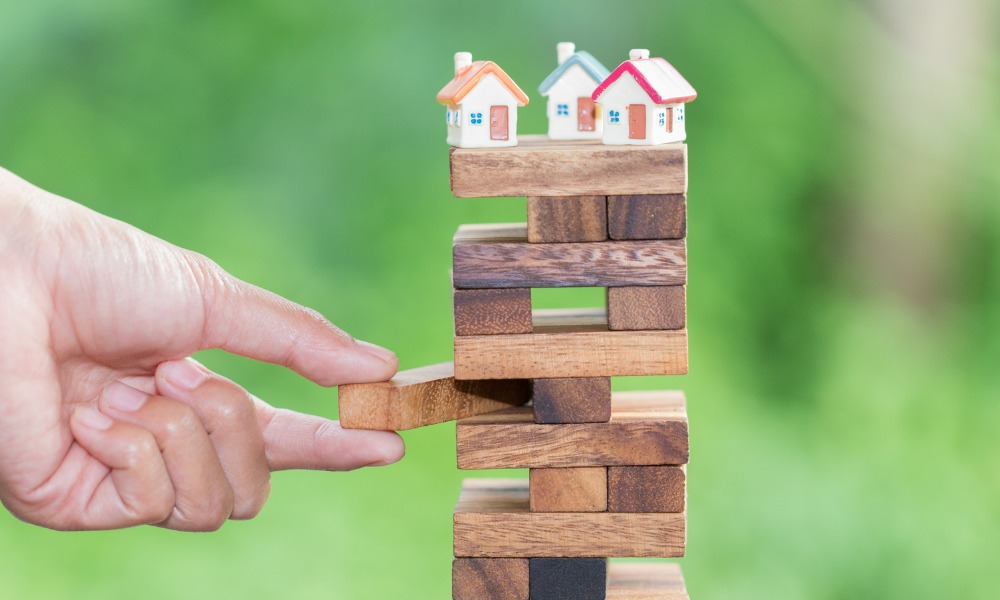 The threat of wildfires is spreading across the US, and the problem is becoming more acute as Americans moving to high-risk areas are unaware of the dangers, new research has shown.
Data released this week by New York-based First Street Foundation, a non-profit research group, showed that the problem was compounded by climate change, which has resulted in a rise in wildfires across the country, and the fact that the Federal Government does not map high-risk wildfire hot spots.
The peer reviewed study, titled 'The 5th National Risk Assessment - Fueling the Flames', calculated fire risk to residential and other properties across the US, estimating the risk of wildfire on a property-by-property basis, and up to 30 years into the future.
It estimated that a whopping 1.5 million properties across the US faced "extreme" risk of fire, while a total of 8.7 million were under "severe" or "major" threat of wildfires. The majority – 69.6 million – faced a "moderate" or "minor" risk.
The states with the largest number of properties with at least 0.03% risk in 2022 were listed in order as California with 4.65 million, followed by Texas (4.56 million), Florida (3.93 million), Arizona (1.89 million), and Oklahoma (1.14 million), respectively.
Read more: Homeowners unaware of looming insurance hit
Half of all addresses in the lower 48 US states faced "some degree of wildfire risk", according to the non-profit's data, adding that the number will rise to 56% by 2052. In some rural states more than 90% of properties already faced some risk.
Citing the situation in California, it said more than 4.6 million properties - roughly 40% of the state - had at least a "moderate" risk of burning in a wildfire within the next three decades.
Another hot spot was Roseville in Sacramento, where more than 34,000 homes out of nearly 45,000 surveyed had "some risk of being affected by wildfire over the next 30 years".
Roy Wright, a former head of risk mitigation at the Federal Emergency Management Agency, was quoted in the New York Times saying that the government had failed to inform house buyers of the potential risks of moving to fire prone areas.
"For too long, we have let people live in communities, and even attracted them to join a community, while keeping them in a state of ignorance about the risk that they're under," said Wright, adding that he hoped the data would "draw attention to the risk and drive people to take action".
The new data follows warnings that the West could be facing a particularly bad year for wildfires, which have so far affected more than a dozen states in 2022.
Last week, more than 20 homes were destroyed and 11 damaged in Orange County, California, while more than 130 were under evacuation orders as a result of a brush fire made worse by a prolonged drought, according to reports.
Greg Dillon, director of the Forest Service's Fire Modeling Institute, was also quoted by the New York Times, saying people shouldn't discount the threat of wildfire "just because they're not in the highest risk categories on such maps".
Read more: Nearly 2 million US homes at risk from wildfire
He said: "If you're in anything but the lowest risk category, you should be talking to your neighbors about risk mitigation and what you can do. In a lot of the United States, there's a potential for fire."
Florida, due to its thick combustible vegetation that includes pine trees and palmetto, was also named as the state with the most properties facing at least a 1% wildfire risk, followed by Texas and California, with about 100,000 properties each.
Worryingly, the data also predicted that within 30 years the number of existing properties facing at least a 1% risk of fire will almost quadruple to 2.5 million.
A separate report published last year by proptech firm SitusAMC predicted that home insurance costs will soar for people living in areas at risk of extreme weather events as climate change becomes more severe across the US.
One of the report's authors, Jennifer Rasmussen, told Mortgage Professional America that the average homeowner "was not cognizant of the sheer magnitude of these insurance rate increases".
She said: "People just aren't aware that these natural disaster risks are occurring everywhere. It's not just where the headline news points you to in terms of where natural disasters are occurring."