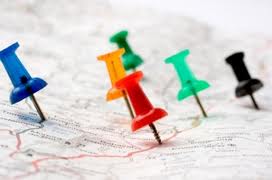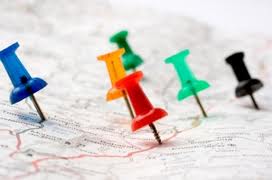 The nation's relocation industry is riding two swelling waves that could propel it into a new era of growth after years of stagnation. Slowly improving employment and decreasing levels of negative equity have helped to boost business over past six months and the prospects are good for continued growth.

The National Association of Realtors reports that in August 16 percent of residential home sales, more than in years, were for relocation purposes; in February only 11 percent of sales were for relocations. Moreover, relocation companies are bullish on their business prospects this year. Some 67 percent of relocation managers polled in the 45th annual Atlas Van Lines corporate relocation survey believe their companies will fare better in 2012 than they did last year.

For six years, relo companies have struggled with the double whammy of recession that has kept their clients from hiring and negative equity, which nas pinned down potential hires and kept them from accepting offers. When more than one quarter of all homeowners with a mortgage were under water, companies began buying homes of relocating executives to facilitate moves, creating a new class of discounted distress sale, "relocation homes".

In 2011, some 57 percent of companies reported that employees declined relocation in 2011, according to the Atlas survey, and the top reason was housing and mortgage concerns, accounting for 71 percent of all turn downs.

Yet in the intervening months, rising home values in most markets have moved large numbers of homeowners above water. Last month CoreLogic reported that 10.8 million, or 22.3 percent, of all residential properties with a mortgage were in negative equity at the end of the second quarter of 2012. This was down from 11.4 million properties, or 23.7 percent, at the end of the first quarter of 2012. An additional 2.3 million borrowers possessed less than 5 percent equity in their home, referred to as near-negative equity, at the end of the second quarter.

Approximately 600,000 borrowers reached a state of positive equity at the end of the second quarter of 2012, adding to the more than 700,000 borrowers that moved into positive equity in the first quarter of this year. Moreover, there were 1.8 million borrowers who were only 5 percent underwater at the end of the second quarter. If home prices continue increasing over the next year, these borrowers could move out of a negative equity position.

According to the Atlas survey. the Northeast is now the top destination of transfers (42 percent) followed by 2011's top destination, the Midwest (37 percent) and the South (31 percent). The West remains fourth in relocation numbers (26 percent). More than one-fourth of firms responding expect international relocation volumes to increase this year and more than half (55 percent) expect levels to remain similar to 2011.
Internationally, Asia ranks as the most frequent relocation destination (41 percent). Western Europe is not far behind with 35 percent of firms listing it as the international destination of choice.